IT Hiring Kit Just Released
---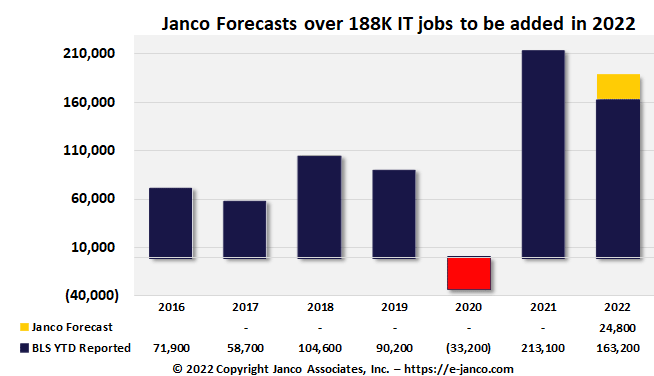 An average of over 12.4K new IT Jobs have been created for the last 12 months. We estimate that an average growth will slow in the remainder of the calendar year.
---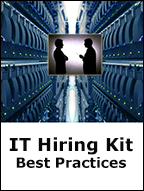 IT Pro's Hiring Kit - Includes latest Salary Data, Interview and Hiring Guide - packed full with best practices and electronic tools, and up to 320 full multi-page comprehensive Job Descriptions.
In today's economy, nearly every organization faces pressure to have the right talent in place, run at peak efficiency and "do more with less". With the economic improvement and lowest unemployment numbers in several years, HR departments are pressured to get qualified professionals on board now. The ITHiring Kit is the one tool that anyone to streamline the recruiting process.
Version of IT Hiring Kit - Time to Hire Now
Kit comes in four versions. Each version contains the latest IT Salary Survey, the Interview and Hiring Guide, and between 73 and 320 IT Job Descriptions.
C-Level Directors Sr Managers Middle Mgt Staff
All our offerings come with 30 days of free update service. Or as we recommend you can order the kit with 1 year or 2 years of update service.
You can click on the link below to see the full table of contents of each of the four version of the IT Hiring Kit or order it with an imediate download . Credit Card Orders Only.
Download PDF Version of Table of Contents - Best Offer Platinum Edition
Order IT Hiring Kit Download IT Hiring Kit TOC
---