Which Smartphone Technology Should You Invest in?
Which is the right Smartphone to select and which applications are the most cost effective to target for those devices are questions that CIOs will have to answer in the near future? 

Smartphones are now at the point that they can be used as remote devices, and in some cases replace laptops that many employees lug around today.  With that, some standardization will have to take place so  development and operational costs of applications developed for them can be effectively controlled.

There are two types of operating systems for smart devices - proprietary ones like iPhone and Blackberry, and ones designed for the mass market like Windows Mobile and Android.  Applications developed for one device may not work on another.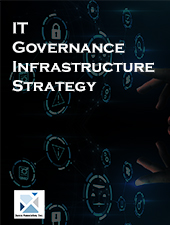 Google has been working hard on Android and is the only open source architecture. The Smartphone operating systems are all moving towards self-serve, hosted application directories that really get developrs excited about building applications. The iPhone Application Store is a huge success - some applications have brought instant riches to their developrs and can be used in commercial environment with relative ease. Google's market place, and the Application Center at Research In Motion are sure to be just as attractive to developrs.

Windows Mobile 6, which technically has lots of the same potential, looks ancient and feels "old" compared to iPhone and Android. The lack of the "cool factor" for Windows Mobile is a problem for Microsoft.

Proprietary operating systems will continue to exist, as long as devices that support them are cooler than other devices - Apple and Research In Motion should be around for a long time due to their brand. On the other hand, operating systems designed for the mass market are going to be successful only if they can be profitable for manufacturers and carriers. Android is free to license - that means device makers can cut costs on every device they make. That is increasingly important in these economically challenging times.
Read On Order IT Infrastructure Kit Download Selected Pages
---
Vista Market Share Picks Up - Now over 17%
Janco has just released its preliminary findings on Browser and Operating System Market Share.  The finds for Vista are:
Microsoft owns the OS market on the desktop.  Currently almost 95% of all systems that use the internet are some form of the Windows OS. 
Users do not see a need to move to Vista, a new OS that does not have the necessary drivers to maintain the same level or operability as their existing XP Systems.
Vista and Vista Service Pack 1 is a major FLOP.
Users, who have tired Vista, in general say that the system provides NO clear business justification for the additional effort and cost associated with a move to a new OS.
Many users said that given the existing economic conditions, many of their IT organizations, after trying Vista Service Pack 1 with limited success, do not feel they justify the "upgrade".  Some have even said they will wait until Service Pack 2 comes out to re-evaluate their decision.
Order Browser Market Share Study Download Selected Pages
---