IT Security Engineer - Job Description
Order IT Security Engineer Job Description
IT Security Engineer - Job Description - Over the past several months this potion has come to be one that has a focus to protect the data assets of the enterprise. The IT Security Engineer works on the operational data center systems and networks. The focus of this position is to understand advanced cyber threats while helping the stakeholders build appropriate mitigation strategies, and ensure the enterprise and production networks are protected.
This position is responsible for performing the monitoring of events as requested with other security tools held by the enterprises' Information Security Team, In addition, this individual helps develop advanced attack signatures, and create tools as needed.
As the number of cyber attacks continues to rise and the types of security breaches that are faced, the individual in this role is challenged with continually expanding his/her knowledge base. They are the first ones who should become aware of a security breach and should have the ability to quickly react and correct the situation. This is not a nine to five job. Attacks frequently happen during off hours and over holiday periods.
This job description is typically reviewed any time there is a major security breach into to see that the position description is current.
Job Descriptions for every IT position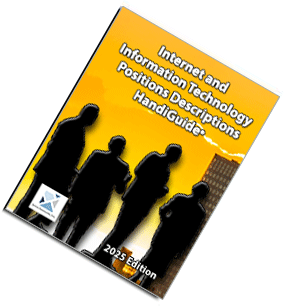 The job descriptions created by Janco's executive consultants have taken these changes in role into consideration when the job description for the IT Security Engineer was created. The IT Security Engineer job description is several pages in length.
You can purchase this book as a PDF Book, Word Book or as individual word files for each Job Description (in Word .docx format) which makes for easier modification. We have also combined the both book formats with the individual word files for each job descriptions to give you the best of both worlds.
The IT Security Engineer is one of 310 full IT Job Descriptions. Each of Janco's IT job descriptions with specific responsibilities, is reviewed and updated at least once every six months. The job descriptions are all between 2 full single spaced pages to 6 single spaced pages. You can see a sample job description on the link at the bottom of this page.
In addition to these predefined job description, Janco does create custom job descriptions which can fit with a job family classification with defined salary ranges. Contact Janco directly if this is something that you need.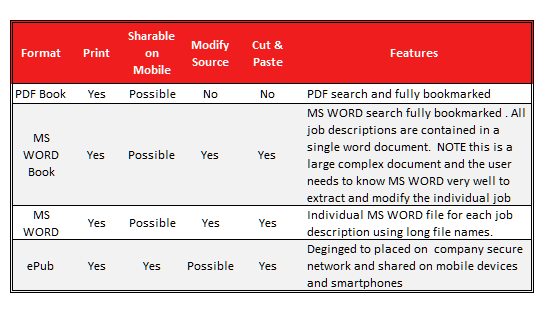 Order IT Job Description HandiGuide Sample Description Download TOC