Data Protection Officer Job Description
EU's General Data Protection Regulation - GDPR mandates a Data Protection Officer
Updated to address issues due to BREXIT
Order Data Protection Officer Job Description
The Data Protection Officer (DPO) is responsible for monitoring, informing and advising the controller, the processor, and the employees who carry out processing of their obligations pursuant to the EU's General Data Protection Regulation (GDPR) and UK's GDPR.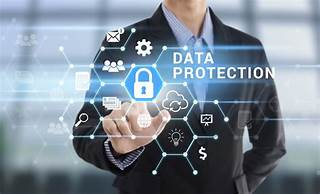 The DPO  monitors compliance with GDPR, with other EU or Member State data protection provisions and with the policies of the controller or processor in relation to the protection of personal data, including the assignment of responsibilities, awareness-raising and training of staff involved in processing operations, and the related audits
The DPO must be aware of the implications of legislated requirements that impact security for the enterprise.  This includes but is not limited to GDPR, UK GDPR, Sarbanes Oxley Section 404 requirements and ISO 2000 Standards.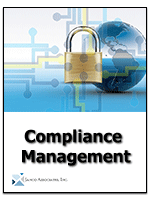 The DPO has the responsibility for global and enterprise-wide data protection and compliance; he/she is also responsible for the physical security, protection services and privacy of the corporation and its employees. The DPO works closely with the chief security officer and must have strong working knowledge of information technology and enterprise operations.
The full Data Protection Officer job description is over five (5) filled pages which define the position purpose, problems and challenges that the DPO faces, the essential position functions, principal accountabilities, authority, contacts, and position requirements.
Order Data Protection Officer Job Description
The job descriptions created by Janco's executive consultants have taken these changes in role into consideration when the job description for the CSO was updated. The Chief Security Officer job description is over 4 pages in length.
You can purchase this book as a PDF Book, Word Book or as individual word files for each Job Description (in Word .docx format) which makes for easier modification. We have also combined the both book formats with the individual word files for each job descriptions to give you the best of both worlds.
The Data Protection Officer is one of 324 full IT Job Descriptions. Each of the IT job descriptions in Janco's inventory includes specific responsibilities, is reviewed and updated at least once every six months. The job descriptions are all between 2 full single spaced pages to 6 single spaced pages. You can see a sample job description on the link at the bottom of this page.
In addition to these predefined job description, Janco does create custom job descriptions which can fit with a job family classification with defined salary ranges. Contact Janco directly if this is something that you need.
Order IT Job Description HandiGuide Sample Description Download TOC