DevOps Bundle & IT Job Family Classification System

DevOps is an area that is of the greatest concern to C-Level management. There is a push by everyone to move into the next generation of processing and operational possibilities.
New roles are being created as we speak. Janco, with the assistance of HR and IT professionals along with operational managers has created a set of job descriptions to assist in the development of existing staff and recruiting of individuals who are actual Blockchain and DLT practitioners.
---
| | |
| --- | --- |
| DevOps Job Description Bundle | Order |
DevOps (Development Operations) are the roles and positions that create and manage infrastructure applications, projects and process utilizing the mixture of IT Application Development and Operations. These positions are some of the "hottest" areas for employment in IT. It is not uncommon for salaries to be in the range of $140K to $200K for experience DevOps pros. This job description bundle is a must.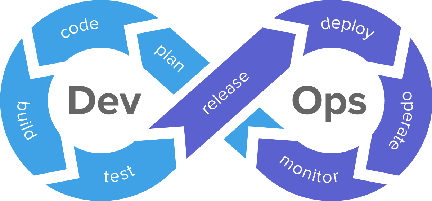 Included with this bundle is the complete IT Job Family Classification with suggested job progressions path. Can be utilized to establish salary pay grades in addion to promotion paths.
As an added bonus the job descriptions come as individual MS WORD files and sharable PDF and eReader files.
Chief Digital Officer - CDO
Chief Experience Officer - CXO
Digital Brand Manager
Manager DevOps
DevOps Application Designer
DevOps Quality Control Specialist
DevOps Software Engineer
DevOps Version Control Specialist
DevOps - Blockchain - DLT Job Family Defined
As part of Janco's commitment to be a leader in Infrastructure tools. There is a complete Job Family that we have created and implemented that is focused on Blockchain and DLT.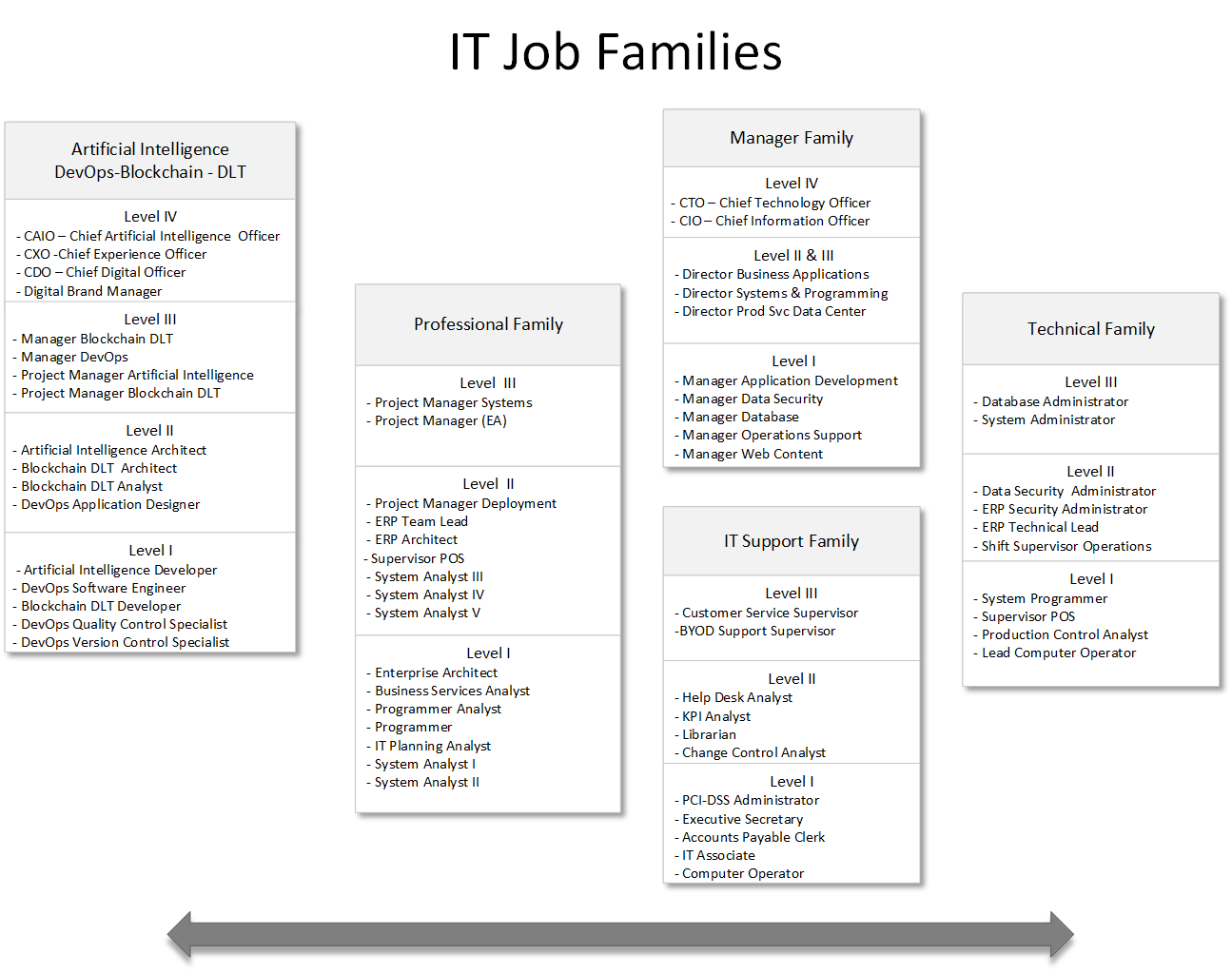 The job family classification system is the basis for setting compensation levels, moving individuals into and out Blockchain, training, and recruiting.
Read On Order Classification Pay Grade System Download Selected Pages