Disaster Recovery Planning Template
80% of all enterprises that do not have these plans never open their doors after a disaster strikes
---
This Disaster Planning Template can be used by any size of enterprise to recover from a catastrophe. The disaster planning template and supporting material have been updated to be Sarbanes-Oxley and HIPAA compliant. The Disaster Template comes as both a Word document and a static fully indexed PDF document. The DRP/BCP Template includes:
Disaster Recovery Plan and Business Continuity Template (WORD and PDF)
Business and IT Impact Analysis Questionnaire
Work Plan
Disaster Recovery / Business Continuity Audit Program
Pandemic Planning Checklist
Order Disaster Plan Template Download DRP Customer Base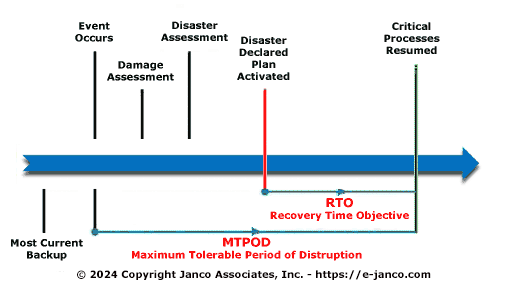 Preparation for Disaster Recovery / Business Continuity in light of mandated requirements has two primary parts. The first is putting systems in place to completely protect all financial and other data required to meet the reporting regulations and to archive the data to meet future requests for clarification of those reports. The second is to clearly and expressly document all these procedures so that in the event of a SOX audit, the auditors clearly see that the DRP exists and will appropriately protect the data.