Update Service Governance - Infrastructure and Strategy for World Class Organizations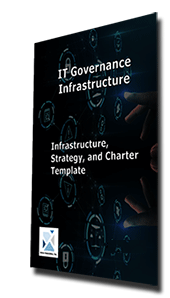 Janco's Governance and Infrastructure Strategy and Charter is a map to achieve world class status for an organizations IT function. The framework has been used by organizations around the globe to to structure the technology function with an enterprise's operations seamlessly.
Once you have invested in the governance Strategy, it only makes sense to keep them up to date with Janco's 12 or 24 month update service contract. As a bonus this now comes in MSWord, PDF, and ePub formats.
Consoldiated with earlier Janco Offerings
As technology advances, what was a best pratice is often out of touch with what is required. Constanst changes in requirements need to be reflected in the documentation that both interanal and external auditors are looking for. We have consolidated everything for the desktop to client server application into this governance tool.
What you get with the update service
For 12 or 24 months, when there a material change to overall IT Governance model your notified immediately. You then can immediatly download the lastet version of the governance tool. You no longer have to stop what you are doing to update your documentation.
You will be sent an email whenever there is any change
Order IT Governance Update Service