IT Metrics Drive CIO Accountability Processes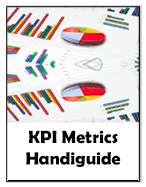 Metrics are a lot like vegetables. You may not like it em but they're good for you. The fact is, a formal IT metrics program can provide powerful insight into IT performance and establish transparent credibility with the business. And, creating and maintaining such a program need neither be costly nor onerous.
IT Cost Control and improved service are the focus of many enterprises. Janco has just released Version 4.0 of its Metrics for Internet, IT, and Service Management HandiGuide™.
Janco has found that the focus of many enterprises now is in the area of IT cost control and IT service delivery. In response to need Janco has just updated its "Metrics for the Internet and IT HandiGuide" and increased the content of its IT Cost Control - Metrics - SLA - ITSM Kit with a Platinum Edition.
The platinum edition includes: Metrics HandiGuide, IT Service Management Policy Template, Network Event Viewer, Service Level Agreement Policy Template, 2010 IT Salary Survey, and 243 Internet and IT Job Descriptions in Word. Janco has also added an update service for the new Platinum edition. With this addition to the IT Cost Control - Metrics - SLA - ITSM product line, Janco now offers 4 versions of the kit which range in price from $599 to $1,999.
All of Janco's products are delivered electronically.
KPI Metrics Read On Order KPI Metrics Download Selected KPI Metrics Pages
---
Data Breaches Continue to be CIO Concern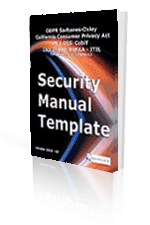 The FBI received a record number of complaints in 2008, and the associated direct cost of the frauds carried out with stolen data was $265 million versus $235million in 2007. Adding to this is the challenge of securing personal information and intellectual property data. Companies are granting access to more systems and information - bank customers access to account balances; workers maintain their own 401k and investment accounts; web shoppers place orders and make purchases with a single click; and business partners work on projects in a collaborative manner online.
To reduce the risk of a data breach or theft, organizations must adopt new tactics. In addition, companies must address e-mail and Web security along with employing a functional data loss and prevention strategy. The application of multiple security techniques is required to reduce risk. For example, there must be a way to control spam and block the downloading of malicious software from poisoned Web sites. In today's open Web 2.0 and social networking environments, companies need a way to defend against attacks and protect secret or sensitive data. At the same time, they must maintain a flexible and responsive infrastructure to support today's business working habits.

The Janco Security Manual Template has helped over 2,000 enterprises world-wide to meet these requirements.

Read on Order Security Manual Template Download sample