IT Salaries Expected to Rise, But How Much?
Abundance of available workers is keeping a lid on wages
IT Salaries Expected to Rise, But How Much? - The Federal Reserve in its January Beige Book report, notes that limited permanent hiring, coupled with an abundance of available workers is keeping a lid on wages. Perhaps in the economy overall, but not necessarily in IT. It noted "in some cases large compensation increases for workers with specialized skills" such as software developrs and specifically those in its San Francisco District. It also reported wage increases for tech workers in Boston and Kansas City.
Current IT Hiring Plans - IT Job Hiring Stalls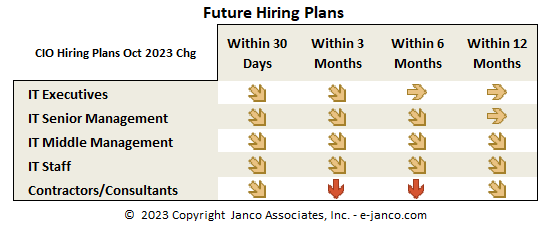 The treat of an economic downturn, inflation, high energy cost, and the continued wars will continue dampen hiring for IT pros over the the next few quarters.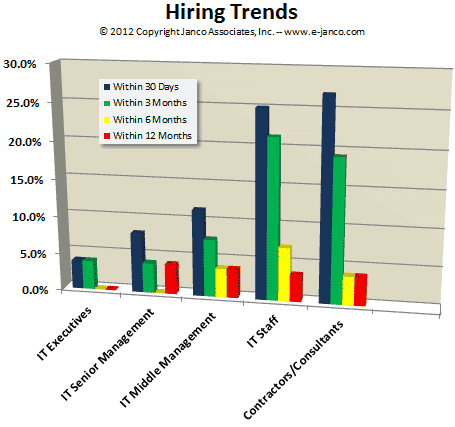 At mid-year, Janco Associates found salaries for all IT pros rose just 0.39 percent from $77,773 at the beginning of 2011 to $78,078 six months later, putting compensation levels back to that of January 2008. Then last fall Robert Half Technology predicted that IT salaries would rise an average of 4.5 percent this year.
In a survey of more than 130 IT organizations, though, the analysts at Computer Economics foresee salary increases of only 2.8 percent this year. And as Computer Economics' Frank Scavo notes in this post, those coders in San Francisco can expect more than someone doing the same job in Wheeler, Texas. Yes, it's all about location. (Computer Economics is hawking a paid report on salaries for 65 IT jobs in nearly 400 cities and 20 industry sectors). According to the press release:
If the domestic economy continues to improve, we anticipate some upward pressure on wages, however. IT organizations will need to take steps to retain key workers due to the rise in voluntary turnover rates. Voluntary turnover rate for IT organizations, after dropping to nearly 2% in 2010, is on track to return to normal levels in 2012. Turnover rose to 4% to 2011, and we anticipate it returning to the 5% level, which was typical during the period prior to the 2008 recession. As such, IT organizations will face demands for higher pay from some workers.
I've had recruiters tell me that employers seem to not understand that IT wages have risen and that job candidates have multiple opportunities. That seemed to be an issue in this Network World article responding to a previous one lamenting high turnover. But as retention grows into an ever-bigger issue, it's imperative to understand that it's not all about pay - especially for Gen Y workers, who want to make a difference in the world and who may value learning opportunities more highly than a few more dollars.
Read on Salary Survey Order Salary Survey Download Summary
---

NOTE: the table below is updated automatically with the latest IT salaries when a new salary survey is published. That happens every January and June. The historical data is available.
---
Latest Median IT Salaries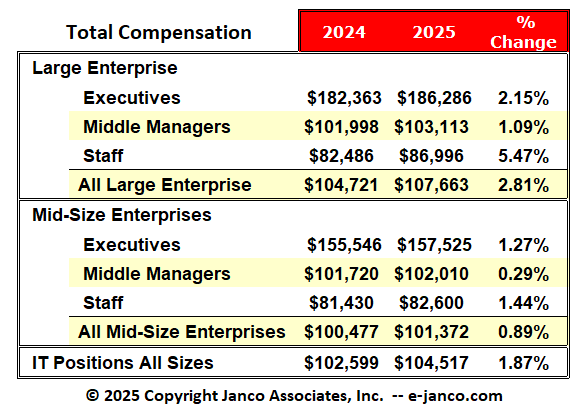 For the latest data go to the current IT Salary Survey
---