Opportunities for Women In IT
Women will play a larger role in Information Technology in the next few years
Women earn more in certain occupations than in others. And some of the top-paying occupations for women are expected to have fast employment growth for workers of both sexes. Workers typically need at least a bachelor's degree to enter any of the occupations listed.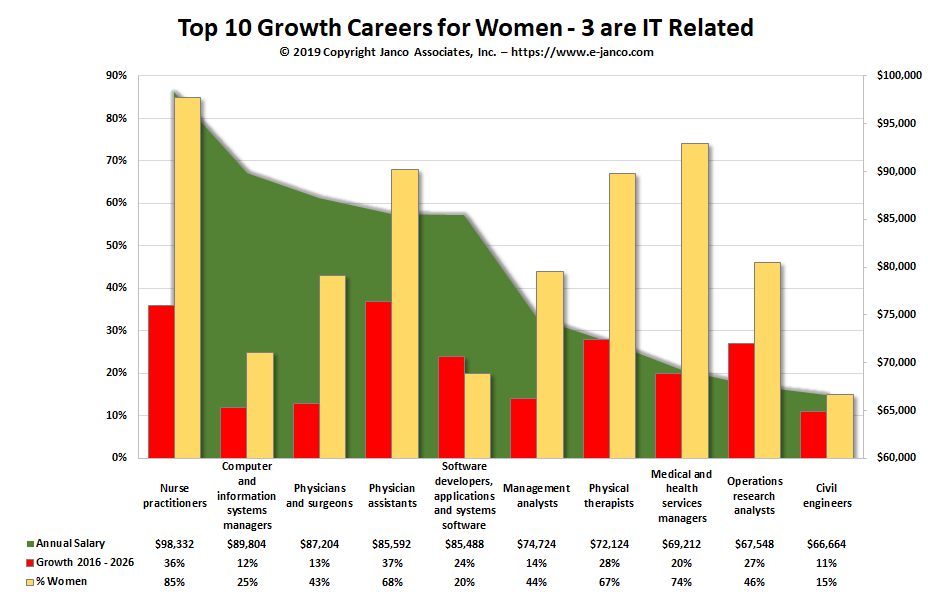 Of the top 10 growth careers for women 3 are in IT.  These three career areas are:
Software developers, application, and software systems is projected to grow by 12% by 2026 and currently has a median salary of $89,804.  Women currently make up 25% of that group. By 2026 there will be 255,400 more jobs than 2016 for this category.
Computer and Information Systems Managers is forecasted to grow by 24% and currently has a median salary of $85,593. Currently, women make up 20% of that group according to the Bureau of Labor Statistics. There should be 44,200 more positions in 2026 than 2016.
Management Analysts should grow by 14% and current occupants of that position are paid a media salary of $74.734. Women have 44% of those positions today. IT is estimated that there will be 115,200 more of these positions in 2026 than 2016.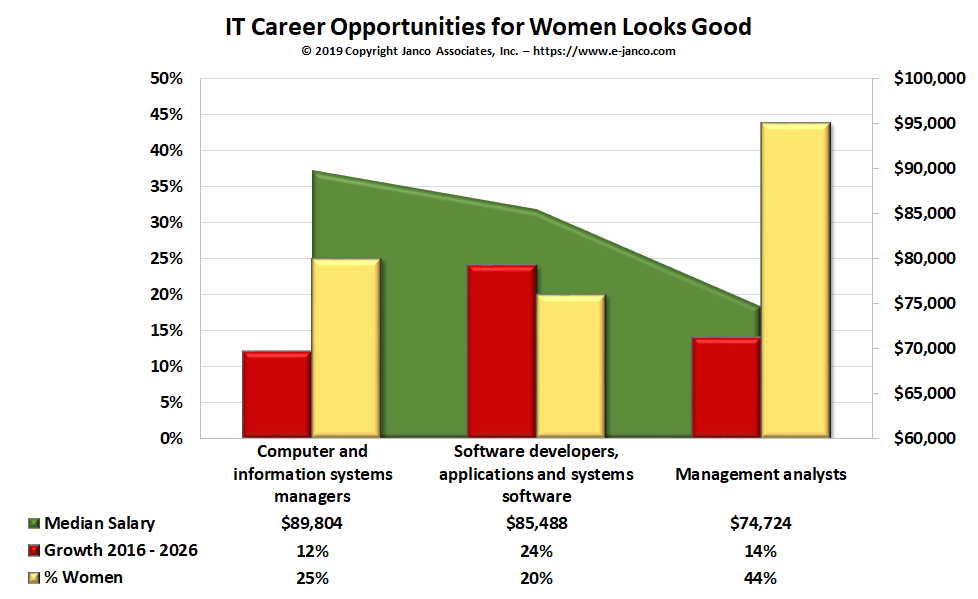 Updated with the latest IT Job Market statistics
Historic IT Job Market Growth Stops in CY 2023


For current analysis of this data, go IT Job Market Size to see the historic job market growth trend data
Data as of the end of October 2023
Read on IT Job Market