Disaster Recovery Business Continuity Template Is The Best of Breed Solution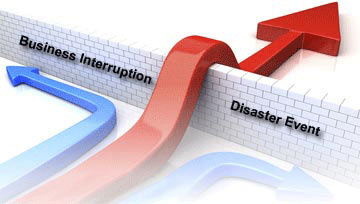 Essential Tool for Organizational Resilience and Survival. It is the ideal for Disaster Recovery and Business Continuity practitioners seeking a proven solution
State of the art presentation of the global body of knowledge for DR/BC, including current international standards and best practices.

Flexible, modular design that allows you to create a customized disaster recovery and business continuity plan:

Provides real world text with clear definition of fundamental principles and practices;

Detail on Information Technology and Emergency Management for those focusing in these areas;
A detail work plan to develop and implement the Template

A 20 page Business and IT Impact Questionnaire.


Quick reference for your DR/BC team offering a readable blend of academic principles and practical applications—an effective tool for grounding interdepartmental teams developing and maintaining DR/BC plans.
Over 3,000 organizations in over over 80 countries have selected this as the product of choice. In addition, both the Disaster Recovery Planning Organization and the IT Productivity Center (ITPC) have endorsed the book.

---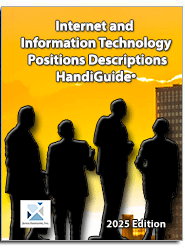 IT Job Descriptions Meet Compliance Requirements

ISO (including 27031), HIPAA, Sarbanes-Oxley, PCI-DSS, California SB 1386, and Cobit requirements are meet by Internet and IT Position Descriptions. . .
The Internet and IT Position Descriptions HandiGuide™ was completed in and is over 900 plus pages; which includes sample organization charts, a job progression matrix, and 243 Internet and IT job descriptions. The book also addresses Fair Labor Standards, the ADA, and is in a new easier to read format. To see the what has changed go to our version history.
You can purchase either the book with all of the job descriptions in PDF format or the book in PDF format and the job descriptions in MS WORD format, or just the job description in MS WORD format.
Order IT Job Description HandiGuide Sample Description Download TOC
---
Record Classification, Management, Retention, and Destruction policy Critical for Security


Template includes citation for federal and selected state record retention requirements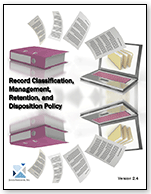 All business are required by law to keep confidential client information, as well as employee or company data for a minimum amount of time. There are numerous business records that should be held on to for a minimum of seven years, which can include employee agreements, business loan documentation, litigation records, as well as general expense reports and records including overhead expenses and professional consultation fees.
Other documents may be kept for shorter, longer or an indefinite period of time and it's important to know what legal requirements are enforced for your industry to not only stay compliant, but to also dispose of documents you may no longer need. Regularly maintaining filing cabinets and securely disposing of old documents can help minimize risk of sensitive information falling into the wrong hands. The risks of keeping old documents containing sensitive data can be high - resulting in identity theft, fraud and potential financial loss or reputation damage.
Read On Order Record Management Policy Download Selected Pages