---
Yahoo Exposes Weak Passwords
Approved ERP projects increase IT staffing requirements
Mid-Year 2012 IT Salary Survey Released
---
Yahoo exposes weak passwords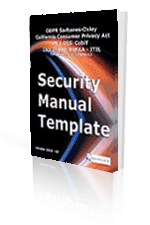 Security incidents are rising at an alarming rate every year. As the complexity of the threats increases, so do the security measures required to protect networks and critical enterprise data. CIOs, Data center operators, network administrators, and other IT professionals need to comprehend the basics of security in order to safely deploy and manage data and networks.
Yahoo admitted  that hackers had stolen an older file containing log-in information belonging to Yahoo Voices users. The passwords—which were unencrypted—are sterling examples of lame security practices and weak password management. According to security vendor ESET, of the more than 440,000 entries, the most frequently used password was "123456."
The next most popular one was "password." Rounding out the top five were: "welcome," "ninja" and "abc123." It is a common story among data breaches—a treasure trove of passwords that underscore the challenges of password management for individuals as well as for enterprises. The situation reveals a fundamental truth—telling people what to do when it comes to security is the easy part; actually getting them to do it is hard.
Order Security Manual Template Download Sample
Approved ERP projects increase IT staffing requirement

ERP is one area that CFOs and CIOs agree on -- ERP specialists are in demand
An Enterprise Resource Planning (ERP) solution integrates and organizes an enterprises' data into a single comprehensive platform. ERP systems enable organizations to integrate all business management functions: accounting and finance, human resources, manufacturing, supply chain management, project management, customer relationship management and more. Implementing an ERP system allows you to access the required information needed in real-time to make informed decisions, with the accuracy of precise data from across your organization.
ERP systems are intended to form the transactional backbone of the major functions of an organization. They typically integrate operations, accounting and finance, human resources, customer service, procurement, and other major business functions into a single comprehensive system.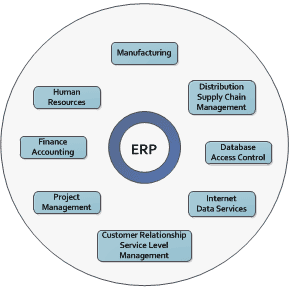 Staffing Recommendations

Recommended staffing levels for ERP support staff in the development mode is 1 ERP staffer per 31 employees if multiple vendors are used and 1 ERP support staff per 40 employees if a single vendor is used. The industry average for implemented ERP solutions is between 1 ERP staffer per 50 to 80 employees. In a number of SAP implementations typically 50% of the ERP staff are implementers.
Order ERP Job Descriptions Get Sample Job Description
---
Mid-Year 2012 IT Salary Survey released and shows employment and compensation picture for IT Professionals is not improving
A net gain of only 3,400 jobs in June - versus the 6,600 jobs added in April and 200 in May - Salaries are up less than 1%
Janco has found that market for IT Professionals continues to struggle.  IT reflects the malaise of the US economy and added only 3,400 IT jobs in June while the total job market increased by 80,000 in June versus 69,000 in May and  115,000 added in April. At the same, the number of individuals still looking for jobs is at record low levels at a participation rate of 63.8% -- the lowest it has been since 1980.  In California the overall unemployment rate is 10.8% and Nevada tops that with an unemployment rate of 11.6%.  The CEO of Janco Associates, Inc., Victor Janulaitis said, "With low hiring demand and low participation rate the picture is not pretty for recent IT graduates and other IT professionals looking for new jobs. With that in mind employers are under little pressure to increase compensation."
---
---