Gender gap in IT for women a glass ceiling
Gender Gap is shrinking in IT
Gender gap in IT for women a glass ceiling - Over time women have assumed more of a management role in IT departments - however they still lag men in both responsibility and compensation.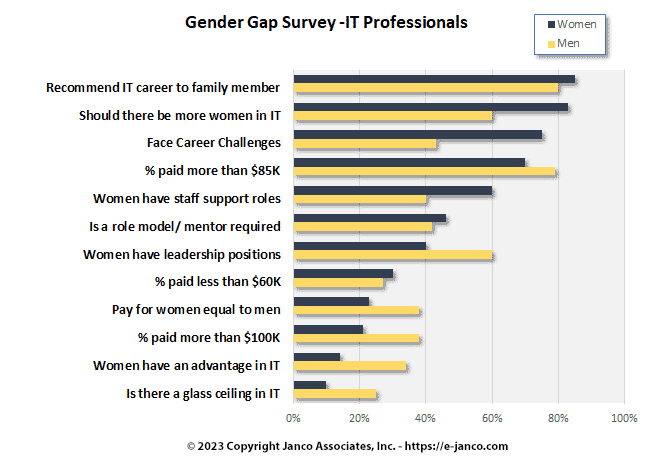 ---
IT Hiring Kit
The must have tool kit for organizations and mangers who are looking to build a quality IT function.
Building an excellent IT staff your company requires offering the right jobs at the right salary levels. Only the IT Hiring Resource Kit provides the industry-standard job descriptions and up-to-date salary data you need to recruit top talent as effectively and efficiently as possible.