Released - Mid-Year 2020 IT Salary Survey
Median IT Pros Salary $94,729
123,700 plus IT Pros have lost jobs due to layoffs and the Covid-19 shutdowns. This has resulted in an IT Job Market that is the softest since the Dot.com bust.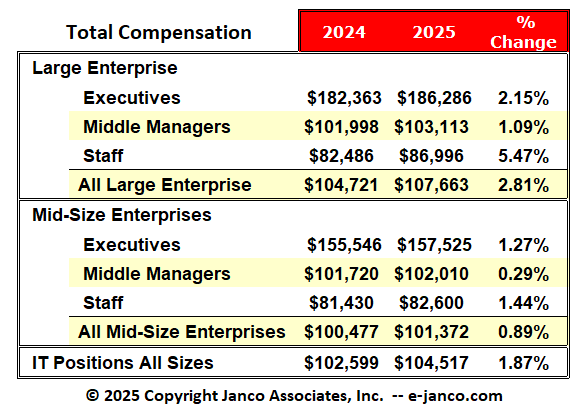 Updated with the latest data
Salaries for IT Pros are flat for the most part.  In addition, IT pros looking for work have fewer opportunities.

128.6K IT Jobs have been added in the past 12 months - The IT Job Market shrank by 9,800 jobs in the last 3 months.
---
Read on Salary Survey

Order Salary Survey

Download Summary Salary Survey