Operating System Market Share - Vista
Windows 10, 7, Vista, XP, and Server Market Shares
Order Browser Market Share Study Download Selected Pages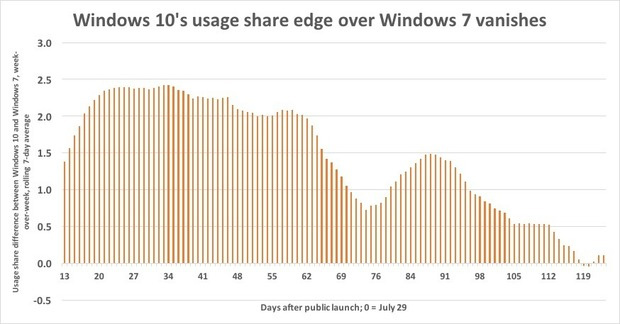 Operating System Market Share - Vista - The Browser Market Share and Operating System Market Share White Paper data is by month starting in September 1997 through November 2016. The data sampled is internationally based (Just under 50% of the data points sampled are outside of the United States).
Operating System Market Share
Windows 7 has been accepted must faster than Vista at this stage of it release life. In just seven months it has been installed and accepted by 12% of the total number of business to business users who have internet access. This is about the same level of acceptance that Windows XP experienced.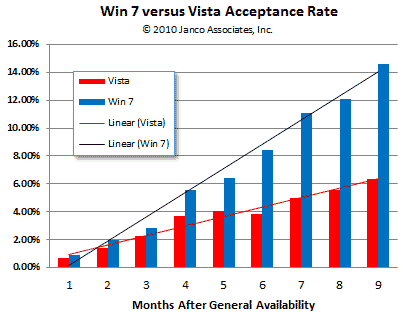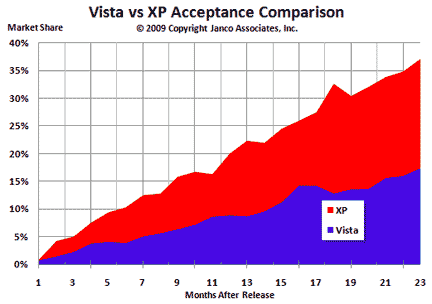 Vista Market Share is now declining and there are few, if any new users. If that trend continues Vista will be eliminated from most business to business enterprises within twelve to eighteen months.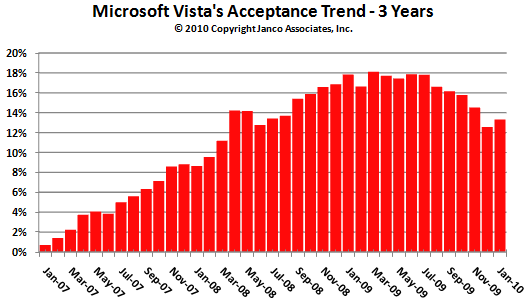 Order Browser Market Share Study Download Selected Pages
Browser Market Share
In the last several months Microsoft has continued to lose browser market share at a very slow rate. Firefox andGoogle (Desktop and Chrome) are still forces that could eat away at the Microsoft browser monopoly.
A major factor is those who move to Windows 7 (and previously to Vista) can more readily have multiple browsers on their systems and switch from one to the other quickly and with little pain. The cost of doing that is minimal. In addition with the "Browser Ballot" option being implemented for the EU will only make this process easier.
Google with it browser Chrome will be the next challenge for Microsoft to face. Based on our tests results IE 8 and Firefox 3.5 are significantly more robust than prior versions. The current version of Chrome is not yet as stable.
Microsoft market share history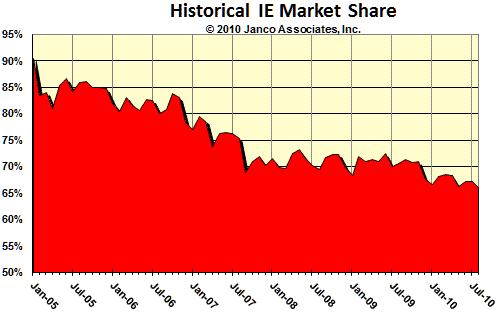 Order Browser Market Share Study Download Selected Pages
Trends in Browser Market Share
February 2010 vs February 2009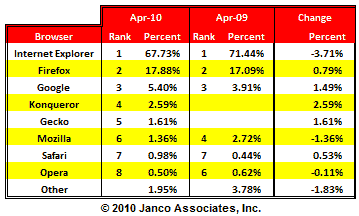 The full study was produced with data through February 2010.