Patriot Act Security Bundle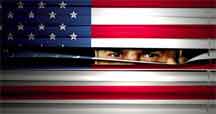 The Patriot Act allows investigators to use the tools that were already available to investigate organized crime and drug trafficking. Many of the tools the Act provides to law enforcement to fight terrorism have been used for decades to fight organized crime and drug dealers, and have been reviewed and approved by the courts. As explained during the Senate floor debate about the Act, "the FBI could get a wiretap to investigate the mafia, but they could not get one to investigate terrorists. To put it bluntly, that was crazy! What's good for the mob should be good for terrorists. "
U.S. law enforcement could use the USA PATRIOT Act on a U.S. -based organisation - like Microsoft, Google, Intel or Amazon, for example - to force its local subsidiary companies across the world into handing over user data to U.S. authorities.
EU data once may have 'had to stay in Europe', but this is on the most part untrue. The Safe Harbor framework, designed to protect EU data in the United States, protects merely the transfer of data from Europe to U.S. soil. But as soon as it arrived on U.S. soil, Safe Harbor can be superseded by America's counter-terrorism law.
U.S. corporations survive by having subsidiary or smaller companies in foreign locations, to communicate and collaborate with their clients on the ground in their locale. These subsidiary companies are wholly owned and controlled by their U.S. parent. If a U.S. parent company receives a request from the U.S. government to inspect data held by a subsidiary company in a foreign location, the subsidiary would therefore have no choice but to hand over the data to their U.S. -based parent.
As a result, universities, businesses and organisations which hold vast quantities of student and citizen data in the European cloud, are not protected against the U.S. counter-terrorism laws, which arguably infringe the freedoms and liberties of non-U.S. citizens.
No company or organisation can wholly guarantee that data in European datacenters will under no circumstances leave European soil. Until a company comes forward and unequivocally states otherwise, then this series of posts stands true.
The Patriot Act Secturity Bundle contains the Security Manual Template, the Disaster Recovery Plan Template, the Sensitive Information Policy, the Internet, E-mail & Electronic Communications Policy, the Internet and PC Workstation Policies and Procedures, and 3 Key Job Descriptions - Chief Security Officer (CSO) - Manager Internet - Intranet and Internet - Intranet Administrator
The Patriot Act Security Bundle has been updated to reflect all of the legislation that has be enacted by the United States Congress. You can purchase the entire bundle by clicking on the order button above or individual components by clicking on the images below.