Firefox Fever Cools - Microsoft Stops IE Market Share Erosion
Park City, UT - Firefox Fever Cools - Microsoft Stops IE Market Share Erosion - Janco's IT Productivity Center has just released its 3rd quarter Browser Market Share White Paper. The major findings include that Firefox maintained its number 2 browser position but has lost momentum. Netscape version 8 flops as it continues to lose market share and dropped from 5th place to 7th place. New in this white paper are recommendations on which browsers to use and not use. A summary of Janco's browser market share data can be found on the IT Productivity Center (ITPC) web site (https://www.e-janco.com/browser.htm).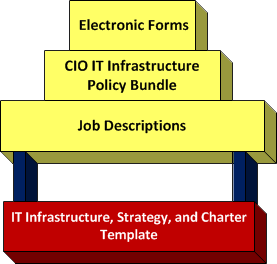 The top five browser market share rankings are: 1 - Microsoft's IE - 85.09%; 2 - Firefox - 8.83%; 3 - Mozilla - 3.31%; 4 - AOL - 0.81%; 5 - MSN - 0.62%. The CEO of Janco Associates, Inc. , M. Victor Janulaitis said: "The positive glow on Firefox was dulled in April with the identification of some security gaps in Firefox. While still maintaining its number 2 position, Firefox seems to have lost its momentum. " He added, "Netscape's release of version 8 has become a non-player. According to our data, Netscape continues to lose market share. "
Janco's has collected consistent data on browser activity since September 1997. The data is collected from commercial sits which a focus on business to business activity. Janco has over 350,000 data points for each month of the third quarter of 2005 as it continues to expand it client base. Janco anticipates that it will issue an update to it market share data at the end of the fourth quarter of this year.
Order Browser Market Share Study Download Selected Pages