CIOs turn on hiring as the economy starts to boom
The highest in demand IT position is for Information Security Analyst with over 100,000 employed in that role today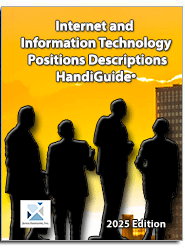 Park City – UT– e-janco.com – CIOs turn on hiring as the economy starts to boom - Janco is seeing a boom in hiring for IT Pros.  At the same time salaries are beginning to escalate.  Janco forecasts that 75,000 net new domestic IT jobs will be created this calendar year. The CEO of Janco Associates, Inc., Mr. M. Victor Janulaitis said, "The recent tax legislation and reduction in regulations has created a positive outlook for job growth in general and  Information Technology in particular. Also, with the prospect that IT jobs will be brought back to the US, a re-vamped immigration process potentially being passed, and the general feeling that infrastructure spending will be increased the prospects for IT Pros could not be brighter." He added. "There will be a greater need for US-based IT resources.  IT hiring and salaries will be up."
Janulaitis stated, "Even before the recent tax bill, many CFOs were not averse to incremental spending for IT related activities that have operational support and have a good ROI." 
The CEO added, "A good example of the increased demand for IT Pros is the demand for Information Security Analyst.  According to the BLS, there are over 100,000 individuals employed in that role today.  In our review of over 132 large and mid-sized organizations, we found the 87% of them had open requisitions or were planning to fill roles similar to the Information Security Analyst." He added, "With the increased dependence on the Internet and cloud processing the exposure that enterprises face can only be mitigated by filling that role with qualified individuals.  As a result, salaries for experienced Information Security Analysts are sky-rocketing and are well over $100K."
In support of that demand, Janco has released a 5 plus page job description for the Information Security Analyst. For more details go to Information Security Analyst Job Description.
Janco is an international consulting firm that follows issues that concern CIOs and CFOs. The firm publishes a series of IT and business Infrastructure HandiGuides® and Templates including IT Infrastructure Policies and Procedures, Disaster Recovery/Business Continuity Template, Security Template, IT Job Descriptions, and its semi-annual IT Salary Survey.