BYOD Support Supervisor - Job Description
Order BYOD Support Supervisor job description
The BYOD Support Supervisor is responsible for the overall coordination, control, and maintenance of BYOD devices within the enterprise to ensure compatibility and integration with enterprise strategies.
The BYOD Support Supervisor is challenged with establishing and maintaining a high level of creditability for the .function, enticing clients to consult with the function ensuring compatibility with enterprise strategies and maximize returns on investments.  In meeting these challenges the BYOD Support Supervisor must constantly review, evaluate, plan and budget activities in this dramatically and constantly evolving technological arena.
BYOD has become a more issue for may organizations. Support for iOS and Android devices is more of an issue as more access is needed to me marketplace and competitive demand. The BYOD supervisor is the first line of support with those users. The focus of this position also includes record management, security, disaster recovery and business continuity planning an much more.
The job description addresses all of these issues. In addition, the job description is reviewed at least once every sis months to valid the challenges and key position functions.
Job Descriptions for every IT position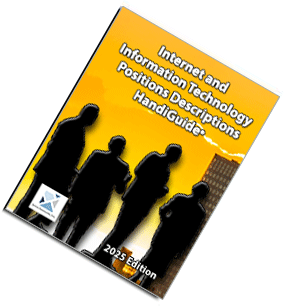 The job descriptions created by Janco's executive consultants have taken these changes in role into consideration when the job description for the BYOD Support Supervisor was developed. The BYOD Support Supervisor job description is over several pages in length.
You can purchase this book as a PDF Book, Word Book or as individual word files for each Job Description (in Word .docx format) which makes for easier modification. We have also combined the both book formats with the individual word files for each job descriptions to give you the best of both worlds.
The BYOD Support Supervisor is one of 300 full IT Job Descriptions. Each job description in Janco's inventory is reviewed and updated at once every six months. The job descriptions are all between 2 full single spaced pages to 6 single spaced pages. You can see a sample job description on the link at the bottom of this page.
In addition to these predefined job description, Janco does create custom job descriptions which can fit with a job family classification with defined salary ranges. Contact Janco directly if this is something that you need.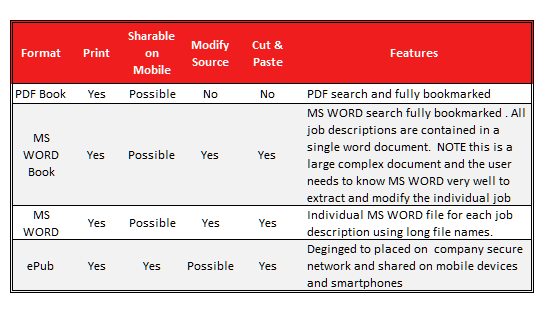 Order IT Job Description HandiGuide Sample Description Download TOC