Unemployment by State Shows Recovery
Unemployment by state does not show that the recovery is in full swing
Unemployment by State Shows Recovery - Unemployment by state: The September 2016 data shows a mixed picture with five (5) states that have unemployment levels over 6%. In addition 3 of those states have a rate that is higher this September versus September of last year. Those stages are Alaska (6.9% versus 6.6%); Oklahoma (6.7% versus 6.5%); and, Minnesota (6.4% versus 6.0%).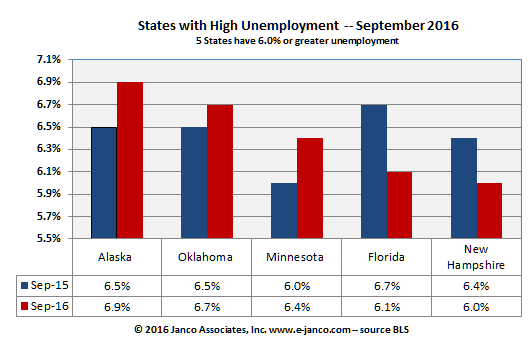 When you look st these five states, it is clear that they are not in the "hot beds" of the technology culture. Rather they are in the core of the country where the impact of the recession is still bing felt.
Full employment states, 12 of them have unemployment rates of 4% or less.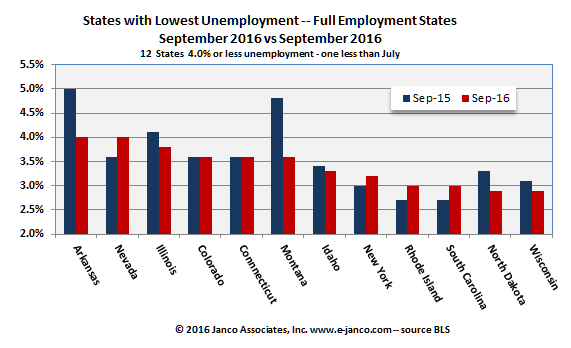 Order IT Hiring Kit Download IT Hiring Kit TOC
Hiring across the nation in 2017 will vary greatly from region to region. States with growth of 2 percent or less in 2016 hope to see some recovery.
Middle America should be a "middle performer," although software and IT services growth should be strong there. That slow growth is more a reflection on a change in consumption patterns of PC, laptops and mobile phones, combined with a saturation in telecom provision that has resulted in price reductions.
.
Read On Order Classification Pay Grade System Download Selected Pages