Technology Trends 2019 and Beyond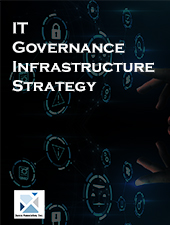 The challenge for many CIOs is how to separate hype from reality, by identifying those new technologies that can applied to meet the expectations of C-Level management and provide a competitive edge to the enterprise.
Janco along with its clients have identified 10 technologies with the potential to make the greatest impact on business operations, customer interactions, and can create business opportunities. Staffing will be the constraining factor.
Here are the top 10 technology trends that CIO need to monitor and implement if they can are:
5G Wireless – This will increase the availability of interconnection that will drive many new technologies.
3D Printing – This will provide users with the ability to make (manufacture) on demand parts and equipment which no longer will need to be inventoried. long lead times will be eliminated.  The only requirement will be the map of the 3D item and the materials to print it.
IoT – Internet of Things will be driven by the advance of 5G networks and the reduced cost of devices. New applications can be created, implemented and prototyped with minimal cost
Automation – More repetitive tasks will be automated. This also includes administrative and white-collar jobs. 
AI - Artificial Intelligence with advances programming and machines' abilities to lean will be expanded as quickly as good ROI are established. Over time, better predicted results will be the areas where there will be explosive expansion.
VR – Virtual Reality and Augment Reality aided with AI and better imaging capability will expand into areas that are new and unknown.
Drone based applications – Applications are boundless including security, photography and filming, and delivery will be the "hot technology"
Biometrics – Passwords will no longer the norm, rather biometrics will be built into applications for authentication.  This however, will be tempered by privacy and data protection requirements.
Blockchain - Applications between enterprises, suppliers, and customers.  WalMart is leading the way with the requirement that all of it suppliers be on their blockchain architecture.
Quantum Computing – With increased processing speed, the number of instructions that can be executed will increase dramatically.  When applied to AI and VR, there will be great opportunities for research, testing, and initial implementations.
Read On Order IT Infrastructure Kit Download Selected Pages