Data Scientist Median Salary $120K
Data Scientists are in high demand as Blockchain and DLP applications are rolled out
Data Scientists are in demand in selected areas of the U.S. The greatest demand is on the West Coast, especially in the Bay Area. Out of the top 10 areas where median salaries were calculated, 60% were metro areas on the West coast. The top three are in the San Francisco Bay Area.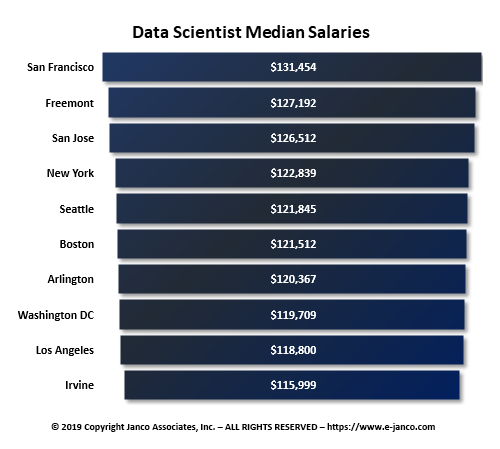 Other areas where there is high demand for these professionals is in the East Coast and DC Job market areas.
Over-all the median salary for Data Scientists was just over $120,000.  The lowest reported salary was just over $113,000.  At the same time demand for these professionals is highest on the west coast which is one of the reasons that salaries for this position are highest there.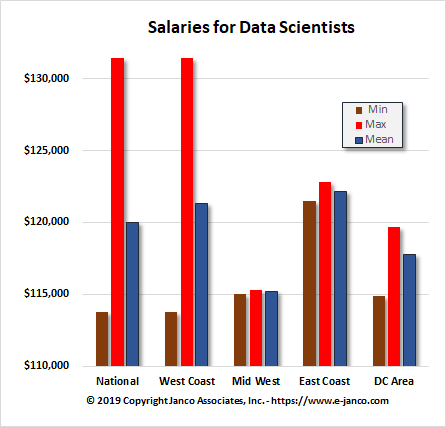 What is a Data Scientist?
The Data Scientist's role is to advocate, evangelize and build data-fueled products that help enterprise customers improve outcomes. This includes Blockchain Architecture and Distributed Ledger Processing Technology.
The Data Scientist is detail oriented and is an expert on the datasets utilized by the enterprise. The Data Scientist provides insight into leading analytic practices, design and lead iterative learning and development cycles, and ultimately produce new and creative analytic solutions that will become part of the enterprise's core deliverables.
The Data Scientist drives initiatives to improve the monetization of enterprise's IT applications including the website and mobile experience while delivering consumer analytics efforts to better understand how users engage with the enterprise's digital products.
With the rise of blockchain application the need for Data Scientists is even greater.
Order Data Scientist Job Description
Updated with the latest IT Job Market statistics
Historic IT Job Market Growth Trend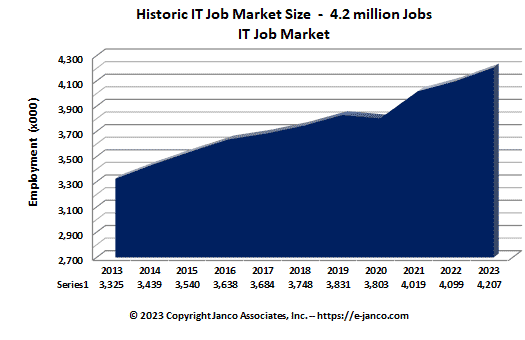 For current analysis of this data, go IT Job Market Size to see the historic job market growth trend data
Data as of September 2023
Read on IT Job Market