Viva Lost Wage - Wages up last year
Viva Lost Wages - Wages up last year: According to a survey, salaries for IT pros jumped an average of $234 last year, or $19.50 a month. Now you can order imported beer instead of domestic, upgrade your cell phone plan, and play those nickel slots till you drop. Go crazy -- you deserve it.

A positive hiring trend for IT Professionals - the recovery is starting to take hold.
The current years salary data is on the plus side.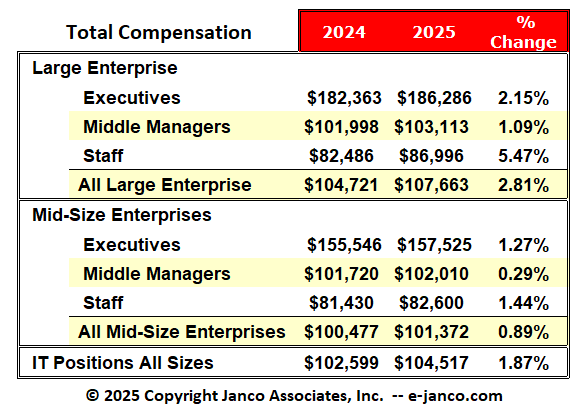 Updated with the latest data
Median salry for IT Professionals now is over $90,000.