Viva Lost Wage - Wages up last year
Viva Lost Wages - Wages up last year: According to a survey, salaries for IT pros jumped an average of $234 last year, or $19.50 a month. Now you can order imported beer instead of domestic, upgrade your cell phone plan, and play those nickel slots till you drop. Go crazy -- you deserve it.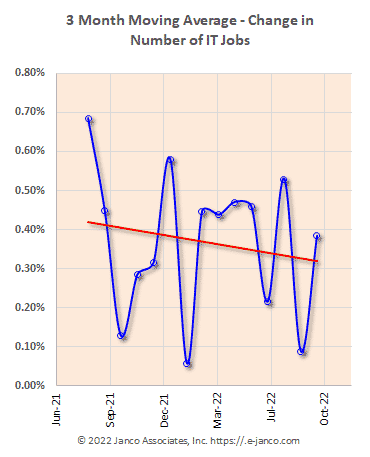 A robust hiring trend for IT Professionals - the recovery is slowing however, there are a number of jobs unfilled by IT Pros. The primary culprit is the lack of qualified individuals to fill the open positions.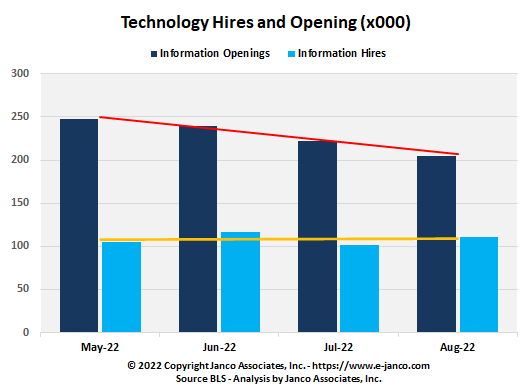 Based on BLS data analyzed by Janco over the last 12 months over 200,000 IT jobs remained unfilled due to a lack of qualified individuals. However the number of unfilled jobs trend line is down as the economy softens and CIOs and CFOs look to control costs and eliminate requisitions for positions that cannot be filled.
The current year's salary data is on the plus side.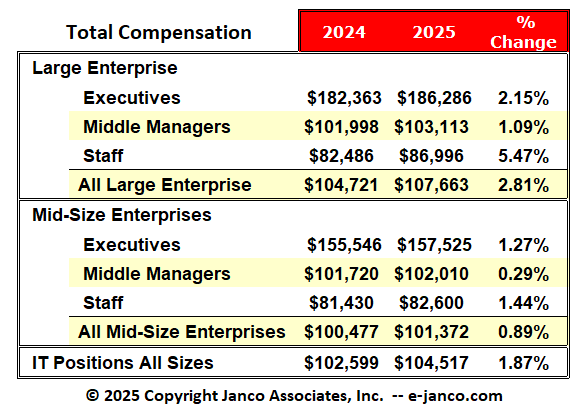 Updated with the latest data
Median salary for IT Professionals now is over $90,000.
Order Salary Survey Download Sample Provide Data