Security Auditing just became easier with Janco's latest product release

Janco has just updated its Security Audit Program and Security Manual Template to meet the latest mandated compliance requirements. . .


Order DR Audit Program Sample DR Audit Program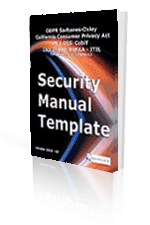 Park City, UT - Security Management just became easier with Janco's latest product release - Janco Associates, Inc. has just released it latest update to its Security Infrastructure product line. The Security Audit Program has been expanded to include BYOD and the Security Manual Template has been updated with the latest Electronic Forms for Threat and Vulnerability Assessment. The CEO of Janco, Victor Janulaitis said, "In a recent survey by a leading research firm, it was found that over 30% of all organizations do not meet the entire universe of compliance requirements, which include:
Broadly applicable regulations like SOX, HIPAA and GLB;
Industry specific requirements like ISO, FISMA and HIECH;
Key state laws like those in California, Nevada and Massachusetts; and
International laws for the EU, Canada and Mexico. "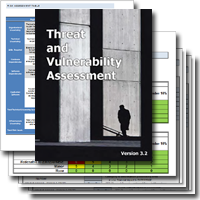 Janulaitis added. "In Janco's continuing effort to provide enterprises of all sizes the infrastructure tools necessary to meet ever increasing compliance requirements, Janco has expanded the Security Audit Program and provided a vehicle to integrate Janco's risk assessment processes with its Security Template. " The CEO added, "Our latest electronic forms use Adobe's state of the art FormCentral to allow organizations to capture and assess all manner of security and compliance risk via a cloud based application. "
The Security Audit program comes as an integrated Microsoft Excel workspace and has been expanded to meet all of the currently mandated security requirements including ISO, HIPAA, Cobit, FIPS 199 and unique state requirements including New York and California. The Security Manual Template now includes 19 electronic forms which cover everything from BYOD, Social Networking, Sensitive Information, and Risk Assessment. For more details go to:
The CEO said, "Every CIO needs to be concerned about security and protection of enterprise information assets. With these products, the CIO can quickly implement a program that meets the requirements that external auditors are demanding and executive management is expecting. " In addition, "These proven tools are some of the best in the marketplace today. "
All of Janco's products use the latest technology and are delivered electronically. The firm includes in its customer base organizations from over 100 countries and across most industry segments.
Order Security Security Audit Program Download Selected Pages