IT Hiring Stalls -- Year ends on a whimper as fewer new IT jobs created than last year
3,700 fewer new IT Jobs were created in 2015 than in 2014. In addition, with current market, international and political turmoil prospects are not bright for new IT jobs in 2016.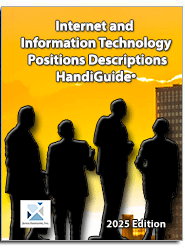 Park City - UT - e-janco.com - IT Hiring Stalls -- Year ends on a whimper as fewer new IT jobs created than last year - Janco has just reviewed the latest employment data form the BLS. That data shows a further slowing in the creation of new IT jobs. The CEO of Janco, M.V. Janulaitis said, "3,700 fewer new IT jobs were created in 2015 than in 2014. Where it was thought by many that 2015 would be a banner turnaround year, the data shows that was not case. Several factors caused this with general uncertainty being the primary one. " The CEO added, "Along with the slowed hiring in the fourth quarter and the meltdown in the stock market Janco believes CIOs will have a very hard time expanding their budgets. "
Janulaitis said, "As we complete gathering data and conducting interviews for our soon to be released salary survey, Janco has found that organizations have slowed their short term hiring for IT executives, senior IT managers and mid-level IT management staff. " He added, "We have drawn that conclusion from interviews and hiring plans which we have collected from a number of organizations which we have compared to prior periods. "

In the last three (3) month the IT Job market grown by 21,500. This chart is not the originally published one, rather it is updated with the current data based on the analysis by Janco Associates, Inc. For the latest IT Employment Data click here.
---
That along with the latest BLS data confirms our opinion.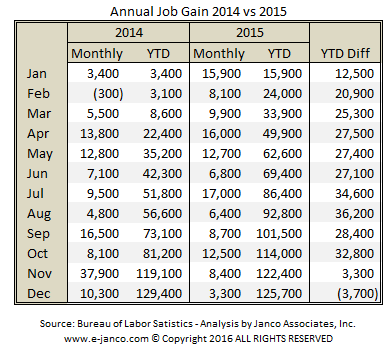 In addition, the CEO said, "From what we have seen, we think that the possibility of a major up-turn in new IT hiring is slight at best. " Also he added, "With the recent volatility in the financial markets, election year uncertainty, and international instability; CIOs and executive management will need to balance expectations with the reality of the uncertainty their enterprises face.


The CEO also said, "On the plus side, CIOs report they are still allowed limited incremental spending for IT related activities but they are required to have good business cases with support from the operational side of their enterprises. Few IT initiatives are being approved to upgrade technology for the sake of IT's desire to have the latest new thing. "
There is significant activity is in the standardization of IT job titles and pay grades. The CEO said, "We have seen significant interest in our IT Job Family Classification System and the alignment and standardization of pay grades. " See more information at https://e-janco.com/it-job-classification-pay-grade.html.
Janco is an international consulting firm that follows issues that concerns CIOs and CFOs and publishes a series of IT and business infrastructure HandiGuides® and Templates including a Disaster Recovery/Business Continuity Template, Security Template and IT Salary Survey.