Mobile Devices Help to Improve Workforce Productivity
---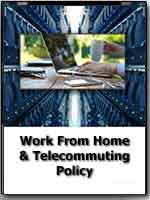 Mobile Devices Help to Improve Workforce Productivity - Flexible working practices may help to increase workers' productivity.
A report by Regus said 67 per cent of companies reported that their productivity increased due to flexible working practices, while 66 per cent linked increasing revenues directly to flexi-working.
Flexible working practices let workers feel more energized and motivated, the report said. Such practices also helped firms retain talent by improving workers' morale and health.
According to the report, 58 per cent of respondents say that workers in their company feel healthier thanks to flexible working.
Around the world, small businesses are accepting flexible working practices more readily than large firms, with 80 per cent of workers from small businesses saying that their company works more flexibly, compared to 60 per cent of workers from large firms.
The survey also found that workers are now working more on the move than they used to, with 67 per cent declaring that they do so.
There may also be more people who work part-time at some point in their career path. 80 per cent of respondents said they expected a surge in this number.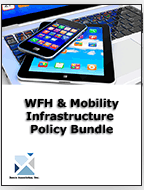 The research surveyed over 16,000 senior business managers around the world. Technology and network improvements, as well as worker demands for a better work/life balance, have made flexible working to become the norm rather than the exception.
"This survey confirms the business case for flexible working revealing that global businesses see increased productivity and greater revenue generation as directly linked to flexible working practices.
Business people are also working on the move more than they used to, making the availability of work centers in every city an increasingly attractive proposition, particularly to small businesses that cannot rely on a network of company offices when they leave their headquarters.
Many companies has made a conscious effort to equip their staffs with all the technology they need to work on the move while still being connected to our clients and partners. This freedom and increased work flexibility has enhanced our productivity and enabled us to better serve our customers. Most feel that this has contributed to increased revenue.
As workforce expectations and demands change, part-time arrangements are becoming more common, not only for freelancers, working mothers and the working elderly, but also generation-Y employees going straight into multi-job employment.
Improve IT Infrastructure as a way to reduce stress
The policies have just been updated to comply with all mandated requirements and include electronic forms that can be Emailed, filled out completely on the computer, routed and stored electronically -- a total solution.

We have just completed a major update of all the individual polices and all of the electronic forms.

CIO IT Infrastructure Policy Bundle (All of the policies below are included as individual MS Word files and a single PDF file. Electronic forms are all individual documents that are easily modifiable)