2020 IT Hiring Kit Released
IT Hiring Kit (2020) contains the 2020 IT Salary Survey, 324 IT Job Descriptions (2020 version), and the updated Interview Hiring Kit.
The IT Hiring Kit have been updated with the 2020 versions of the IT Salary Survey, fully updated 324 IT Job Description, and Interview Hiring Guide.
---
2020 IT Salary Survey
The 2020 IT Salary Survey showed that total mean compensation for IT professionals went up by 4.9% across the 72 positions that were surveyed.
Tables like the one below, compare compensation by position and company size for this year and last year.
Read on Salary Survey Order Salary Survey Download Summary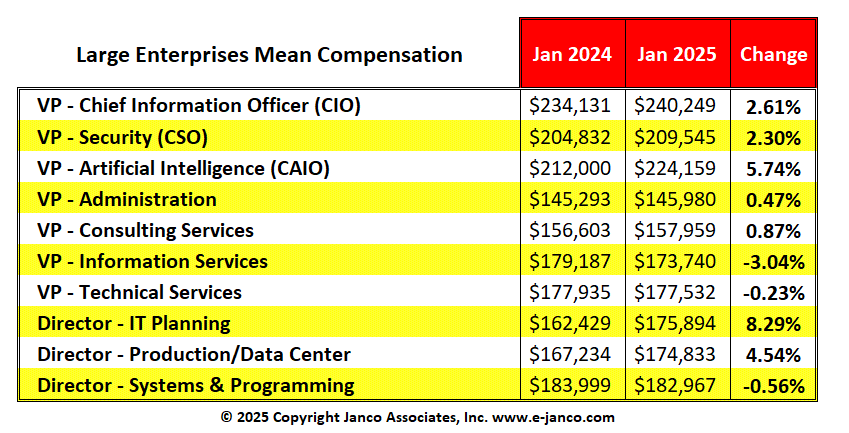 ---
2020 IT Job Descriptions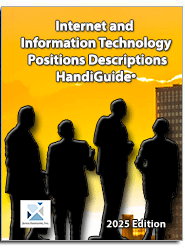 The focus of the latest updated job descriptions was to see they are gender-neutral. In addition, nine (9) new job descriptions were added: They are:
Chief Experience Officer
Manager Blockchain Architecture
Project Manager Blockchain
Blockchain Analyst
Manager DevOps
DevOps Application Designer
DevOps Quality Control Specialist
DevOps Software Engineer
DevOps Version Control Specialist
Order IT Job Description HandiGuide Sample Description Download TOC
All of the job descriptions were reviewed in detail and with mandated compliance for US and EU requirements in mind. Each job description has a 2020 copyright associated with. The license also for use in a single company. These descriptions are not for resale or redistribution.
---
2020 Interview & Hiring Guide
Packed full of best practices and selected electronic forms to streamline the recruiting and hiring process. It includes tools like the ways that candidate information can be validated.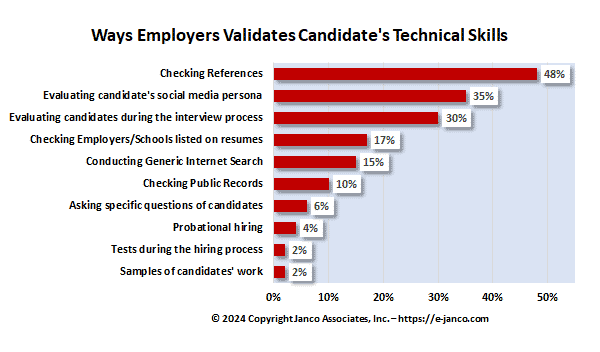 Read on Order Interview Hiring Guide Download Interview Guide Selected Pages
---
Versions of the 2023 IT Hiring Kit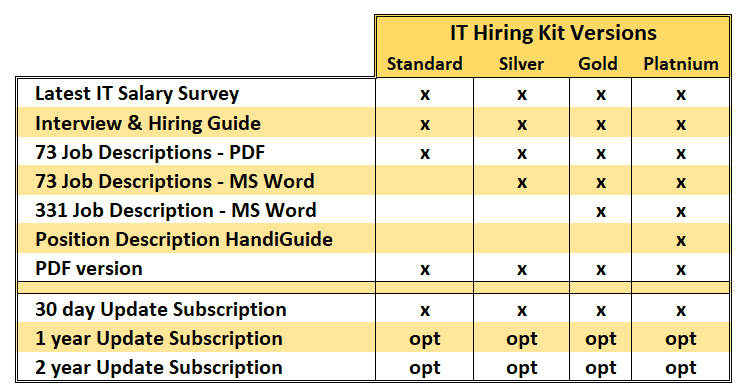 Read on IT Hiring Kit Order IT Hiring Kit