Cloud Expertise in High Demand
Job Market Heating Up. . .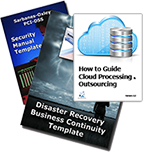 Cloud Expertise in High Demand - Over the last year, 113,000 jobs in the computer science and IT professions were added.
While the data is encouraging for the IT market, it only tells part of the nation's labor story. Last month the labor participation rate fell to a 37-year low of 62.7 percent while wages declined by 5 cents an hour.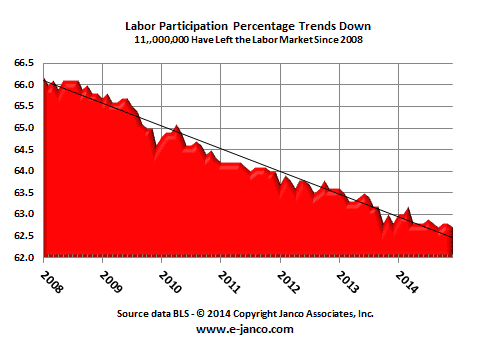 Updated with the latest IT Job Market statistics
Historic IT Job Market Growth Trend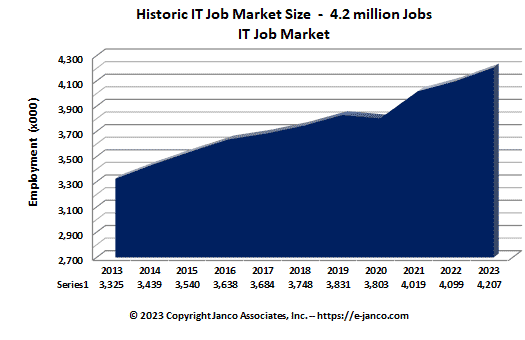 For current analysis of this data, go IT Job Market Size to see the historic job market growth trend data
Data as of September 2023
Labor Participation Rate in the low 60's
Inflation is pushing more people back into the active labor market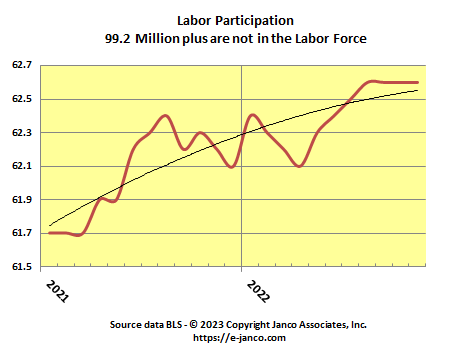 99.2 million people in the U.S. are not counted in the labor force - see reasons why not working.
Prospects have been particularly bright over the last three months, said Janco CEO Victor Janulaitis, whose analysis reflects BLS data and interviews with nearly 100 CIOs over the last several weeks. Most of the companies Janco interviewed had annual IT budgets in the range of $50 million to $300 million.
"The bottom line is that for the last three months, IT hiring has been on a definite uptrend and as we look ahead in the first and second quarter … CIOs are looking to add staff," Janulaitis said in a phone interview with Channel Partners.
In a press release, Janulaitis cited a shortage of expertise in cloud-based applications and mobile computing.
Janulaitis said a number of CIOs plan to offer contractors full-time employment after companies' senior management authorized CIOs to add staff. IT hiring is particularly heating up on the West Coast and mid-Atlantic from Boston to Philadelphia, while the market in Chicago is not as strong, Janulaitis said.
A CIO Janulaitis interviewed last week on the West Coast had been told for the last two-and-a-half years that he could not hire more employees.
"All of a sudden he's been told you can now add staff," Janulaitis said.
BLS data shows 10 consecutive months of growth in the computer science and IT jobs market, with the creation of roughly 30,000 jobs over the last three months alone. In December, 7,900 jobs were added versus 12,700 the previous month, BLS data shows. The government figures can be somewhat deceiving, Janulaitis cautioned, because they are often updated over a period of months.