Security Template and IT Job Descriptions a big move towards a paperless infrastructure
Security Manual covers SIEM and Identify Protection and the IT Job Descriptions cover all the latest hot jobs from Chief Digital Officer (CDO) to Digital Brand Manager and Social Media Specialist.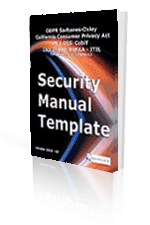 Janco Associates (https://e-janco.com)  has added eBook versions of its Security Manual Template and IT Job Descriptions HandiGuide to its inventory of electronic infrastructure offerings. The CEO of Janco, Mr. M. Victor Janulaitis said, "Portable documents and links to enterprise data are now commonplace.  As a result, there is more demand for quality user-friendly electronic documents.  No longer is there a need be connected to the network or to hunt for paper documentation."
Janco has moved much of its IT infrastructure offerings to be readily available for the shift away from paper towards tablets and smartphones." The CEO added, "The security policies and IT Job Descriptions in the eReader format allow IT and HR professionals to have easy access to these electronic documents without the necessity of being where there is access to WiFi."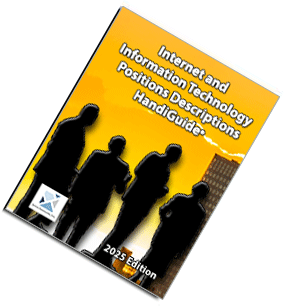 Janulaitis said, "Our clients, who have reviewed these eBooks, are more than excited at this move towards a total mobile infrastructure. The format of this electronic document is based on Janco's industry solution which has received numerous awards including 'Best Productivity Solution' at an international conference."
The current version of the Security Manual includes two new chapters. The first is SIEM (Security Information and Event Management) which includes BEST PRACTICES and KPI METRICS for SIEM. Another major addition is a chapter on Identity Protection and what enterprises need to do to protect their users.
The CEO added, "All of our products have been created with major enterprises from around the world.  For example, we created the first Security Manual Template in concert with a major investment firm to help them protect their data assets. Over the past several years we have updated the template to meet the needs of organizations of every size. With all of the checklists, policies, and electronic forms it is a must have tool for every organization."

"The IT job descriptions have been reviewed to meet all of the mandated requirements.  Included in the HandiGuide is an electronic form in a checklist format to use when an employee is terminated."
In addition, he said "We now have five (5) infrastructure products available as eReader (.ePub) electronic document. They are:
Read on eReader electronic books Order eReader electronic books Download Table of Contents eReader books
All of Janco's products are delivered electronically in formats that are easily customizable by the user. Janulaitis said, "We have clients in over 100 countries that rely on our leading edge products. We will continue to be on the forefront of infrastructure management as that is the strength of Janco. Over 1,200 companies have already selected Janco's Security Manual Template as the basis of shoring up their security infrastructure."
Janco is an international consulting firm that follows issues that concern CIOs and CFOs. The firm publishes a series of IT and business Infrastructure HandiGuides® and Templates including IT Infrastructure Policies and Procedures, Disaster Recovery/Business Continuity Template, Security Template, IT Job Descriptions, and its semi-annual IT Salary Survey.