Information on the Internet is NOT private - No privacy
Recent Facebook exposure of user data shows that privacy is lost when your personal data is posted on the Internet
Internet Is Capturing Information On You When You Are On The Internet
NOTHING is Private - There is no privacy
Privacy is gone. When you browse the Internet the sites you visit can and do capture information on you. One of the largest providers of ads on the Internet is Facebook. When you use their system, Facebook collects all of your personal information, friends, family, and posts.
Facebook also collects certain non-personally-identifiable information about you, such as the server your computer is logged onto or your browser type (for example, Chrome or Firefox). The information collected is used for the various purposes including of targeting ads and measuring ad effectiveness on behalf of Facebook's advertisers and Web publishers who specifically request it.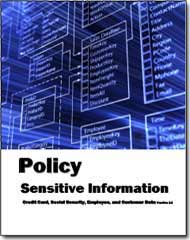 Facebook combines the data collected from a user's computer with the log-in name and demographic data about users collected by the Web publisher and furnished to Facebook for the purpose of ad targeting.

There are some cases when a user voluntarily provides personal information in response to an ad (a survey or purchase form, for example). In these situations, Facebook (or a third party engaged by Facebook) collects the information on behalf of the advertiser and/or Web site. This information is used by the advertiser and/or Web site so that you can receive notifications of "topics", goods, services or information that you requested. Where indicated in some requests, Facebook uses this information in aggregate form to get a more precise profile of the type of individuals viewing ads or voting the Web sites.
Cookies and Opt Out
Facebook, along with thousands of other websites, uses cookies. Here's how they work. When you are first served an ad, the ad provider assigns you a unique number and records that number in the cookie file of your computer. Then, when you visit a website this number to help target you. The cookie can help ensure that you do not see the same ad over and over again - often that is not the case. Cookies can also help advertisers measure how you utilize an advertiser's site. This information helps advertisers cater their ads to your needs If you do not want the benefits of cookies, there is a simple procedure that allows you to deny or accept this feature.
While you can manually delete cookies, Facebook goes one step further by offering you a "blank" or "opt-out cookie" to prevent any data from being stored.  However many sites will NOT work if you opt-out
Facebook Started collecting this data in 1999
In 1999, Facebook and Abacus Direct Corporation announced their plan to merge. Abacus maintained a database consisting of personally identifiable information used primarily for off-line direct marketing. Upon completion of the merger, Facebook did match the non-personally-identifiable information collected by Facebook with Abacus' database information, Facebook did revise this Privacy Statement to accurately reflect its modified data collection opt-out
FBI - Has a Super Snooper Box
The FBI has disclosed that they have a "super snooper" tool that not only can see the source and destination of data as it moves on the Internet but also has the ability to capture all of the information and data that is being transmitted. The Wall Street Journal reported one case where the FBI had wiretaps on the INTERNET connection of a suspect. They were able to capture copies of e-mail as well as other data that the suspect was getting and sending.
The suspect was in the business of "mining" data on individuals and selling it to others. He would get Social Security numbers, credit card, and other "personal data". In turn, he would sell the information. He did not have any idea that the FBI was able to capture 100% of the data. In the course of the investigation, the FBI collected so much data that it filled a 20 by 20-foot storage room. This was an individual with a single PC.
Now if the FBI has the box, who else does as well? How was this suspect able to get so much information over the Internet for free?
Open System
Put these two things together and look at what many companies are now doing to their customers. If a customer has more than one account and wants to link them so that they do not have to log on and off of them all the time, Schwab has a solution. They require the customer to enter his or her User ID. Now, how safe do you feel about that? Granted you can have SSL secure connection on the data but that may not be enough.

Who do you think is going to protect your privacy? Should you be concerned?
Read on Sensitive Information Policy Order Sensitive Information Policy Download Selected Pages

Janco Associates, Inc. is CAN-SPAM compliant and committed to protecting your privacy. For details, please see our privacy policy.