DevOps Application Designer - Job Description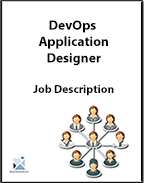 The DevOps Application Designer provides the technical design and direction in developing and implementing DevOps related application and issues, working through the prioritization process with the appropriate groups. The DevOps Application Designer is responsible for developing and maintaining the logical DevOps application designs that enable seamless information interoperability of all systems from transaction systems, document management systems, and information delivery systems.
The DevOps Application Designer is tasked with being the primary focal point within the enterprise for the design, development, and implementation of service management process which conform with the IT Service Management (ITSM) and Service-Oriented Architecture (SOA) within the DevOps application architecture.
Projects may include standardizing SAP system usage across country implementations; investigate the utility of newly released functionality from our DevOps hardware and software vendors, and helping to determine DevOps strategy in emerging markets.
Job Descriptions for every IT position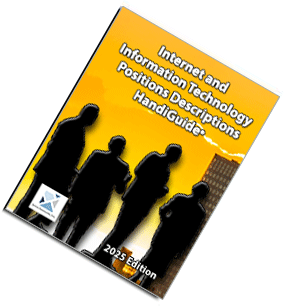 The job descriptions created by Janco's executive consultants have taken these changes in role into consideration when the job description for the IT Security Engineer was created. The IT Security Engineer job description is several pages in length.
You can purchase this book as a PDF Book, Word Book or as individual word files for each Job Description (in Word .docx format) which makes for easier modification. We have also combined the both book formats with the individual word files for each job descriptions to give you the best of both worlds.
The IT Security Engineer is one of 324 full IT Job Descriptions. Each of Janco's IT job descriptions with specific responsibilities, is reviewed and updated at least once every six months. The job descriptions are all between 2 full single spaced pages to 6 single spaced pages. You can see a sample job description on the link at the bottom of this page.
In addition to these predefined job description, Janco does create custom job descriptions which can fit with a job family classification with defined salary ranges. Contact Janco directly if this is something that you need.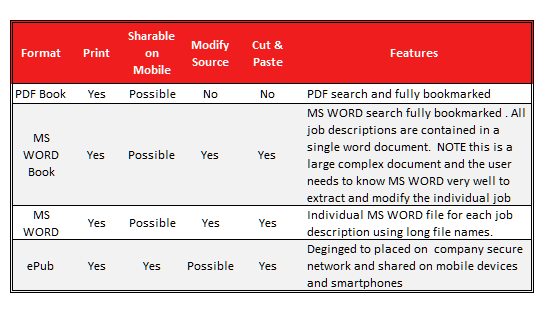 Order IT Job Description HandiGuide Sample Description Download TOC