Manager DevOps - Job Description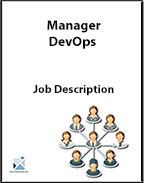 Manager DevOps works in the IT and software world, creating new technology products, software, and other user services. A Manager DevOps is heavily involved in both the worlds of development and operations. DevOps managers may also be responsible for a staff or group of employees.
Manager DevOps plays a key role in the development of new ideas for products and services and manages the process of turning these ideas into realities. This includes participating in product brainstorming meetings, overseeing the creation of product mock-ups, and identifying possible design flaws until the resulting product is satisfactory. On the operations end, the DevOps Manager works to implement the processes by which the product will be produced on a larger scale and figure out how it will be distributed to consumers.
Manager DevOps focus
There are three primary practice areas of DevOps that the Manager DevOps focuses on.
Infrastructure Automation – creating systems, OS configuation, and application deployments as code.
Continuous Delivery – building, testing, deploing applications quickly and in an automated manner.
Site Reliability Engineering – operate systems; monitoring, orchestration, and designing for operability and security.
The full job description is over 1,200 words in length. It specifically defines the position purpose, challenges, accountabilities, authority, contact relationships, position requirements and career path.
---
Job Descriptions for every IT position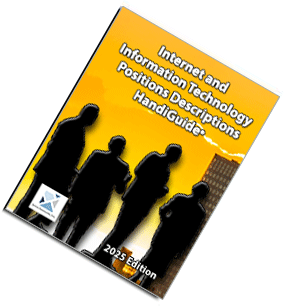 The job descriptions created by Janco's executive consultants have taken these changes in role into consideration when the job description for the IT Security Engineer was created. The IT Security Engineer job description is several pages in length.
You can purchase this book as a PDF Book, Word Book or as individual word files for each Job Description (in Word .docx format) which makes for easier modification. We have also combined the both book formats with the individual word files for each job descriptions to give you the best of both worlds.
The IT Security Engineer is one of 324 full IT Job Descriptions. Each of Janco's IT job descriptions with specific responsibilities, is reviewed and updated at least once every six months. The job descriptions are all between 2 full single spaced pages to 6 single spaced pages. You can see a sample job description on the link at the bottom of this page.
In addition to these predefined job description, Janco does create custom job descriptions which can fit with a job family classification with defined salary ranges. Contact Janco directly if this is something that you need.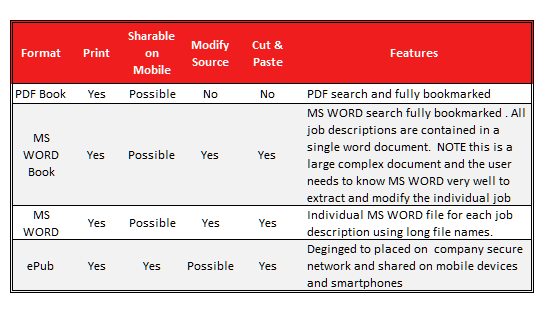 Order IT Job Description HandiGuide Sample Description Download TOC