Stock awards, bonuses add up to big pay packages for CIOs
It hasn't been a stellar year for IT pay. Mean compensation for all IT professionals increased by a measly 0.35% from $77,604 a year ago to $77,873 in June 2011, according to Janco Associates. This puts overall IT compensation at roughly the level it was at back in early 2008, the firm says.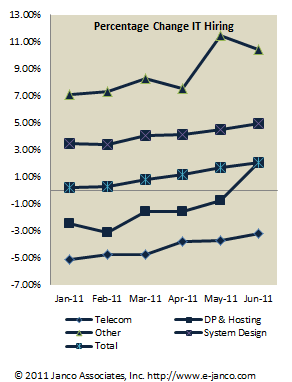 At the top of the IT food chain, CIO pay grew by a slightly larger percentage. The mean compensation for CIOs is $184,681 in large enterprises (up 1.73%) and $163,106 in midsize enterprises (up 0.49%), Janco reports.
But not all IT pros are feeling a compensation crunch. In the highest echelons at some of the largest public companies in the U.S. , CIOs and senior tech leader are making millions. Just how much? Enough to rank among a company's most highly paid executives and enjoy perks such as company cars, financial planning services, and access to the corporate jet.
Network World pored through the proxy statements of the 500 largest U.S. companies, as ranked by the Fortune 500, and found compensation data for 25 senior IT executives at public companies including GM, Boeing, Home Depot and FedEx. We calculated what each of these senior IT leaders' pay packages is worth, once the salaries, bonuses, stock options and perks are tallied.
Equity awards provided a big boost to many of the multimillion dollar pay packages. Tim Sullivan, CIO at SunTrust Banks, received stock awards valued at $1.4 million as part of his $2.1 million compensation package, for instance. Stock awards worth $3.6 million accounted for more than half of the $5.1 million package Aetna gave to Meg McCarthy, executive vice president of innovation, technology and service operations at the health care benefits company.
Bonuses, too, had a huge impact on take-home pay
Glen Salow, executive vice president, service delivery and technology, earned a $2 million bonus as part of his $4.1 million pay package from Ameriprise Financial. Owens Corning CIO David Johns netted a $701,136 bonus (total compensation: $1.7 million), and Home Depot CIO Matthew Carey took home a $621,477 bonus (total compensation: $2.9 million).
Perks also added to the bottom line for many IT leaders
FedEx CIO Rob Carter amassed the most extras. His $3.6 million pay package includes $450,194 in perks and other compensation. The bulk of it ($361,780) is attributed to tax reimbursement payments that Carter received. He also netted $50,529 for personal use of corporate aircraft; $15,399 for security services and equipment; $2,850 for tax preparation services; $7,500 for financial counseling services.
Lori Beer, executive vice president, enterprise business services, collected $110,901 in perks as part of her $4.5 million pay package from WellPoint. Among the extras Beer received are $30,000 cash paid as part of WellPoint's directed executive compensation plan; a $26,036 cash payout in lieu of paid time off; and $54,865 in matching contributions made by WellPoint under its 401(k) and deferred compensation plans.
Hiring Trends January 2011 to June 2011
Versions of the IT Resource Hiring Kit


Read on IT Hiring Kit Order IT Hiring Kit