Disaster Recovery - How to Prepare for What Could Happen
Are you Prepared for a Disaster?
The weather has been crazy as of late. Extremes in temperature and storms results in impacts on power, communication and transportation that but business continuity at risk. are According to an AT&T Survey of 100 Chicago firms (revenues <$10M), 81 have DR plans, but only 43% have fully tested their plans within the last 12 months and 12% admitted they have never tested their business continuity plans. to personnel, data is your most irreplaceable asset. Networks, application hosting platforms, and end user computing environments can be replaced quickly. However, without your customer lists, product catalogs, inventory, financial records, and other operational data your business cannot recover.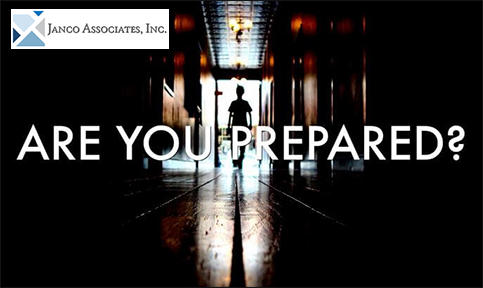 A disaster recovery is a response to a declared disaster or a regional disaster. It is the restoration or recovery of an entire Agent computer. A disaster recovery plan describes how an organization is to deal with potential disasters. Just as a disaster is an event that makes the continuation of normal functions impossible, a disaster recovery plan consists of the precautions taken so that the effects of a disaster will be minimized, and the organization will be able to either maintain or quickly resume mission-critical functions. Typically, disaster recovery planning involves an analysis of business processes and continuity needs; it may also include a significant focus on disaster prevention.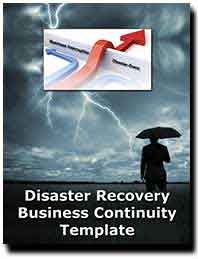 The Disaster Recovery Planning Template (DRP) can be used for any sized enterprise.
The template and supporting material have been updated to be Sarbanes-Oxley compliant. The complete package includes:
Disaster Recovery Plan Template
Business and IT Impact Analysis Questionnaire
Work Plan
With the template is a 3 page Job Description for the Disaster Recovery Manager. The Disaster Recovery Plan Template PREMIUM Bundle contains 11 additional key job descriptions.

Clients can also subscribe to Janco's DRP update service and receive all updates to the DRP Template
The DRP template includes everything needed to customize the Disaster Recovery Plan to fit your specific requirement.
Order DRP BCP Template Sample DRP BCP Template