Electronic Communication Policy - Email Rules
Internet, Email, Social Networking, Mobile Device, and Electronic Communication policy works in concert with Janco's other IT Infrastructure Tools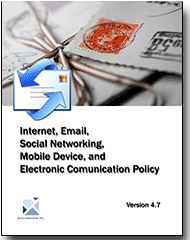 Electronic Communications Policy Template - Defining Your Optimal IT Infrastructure is a critical task that can no longer wait with all of the changes mandated by PCI-DSS, HIPAA, ISO, ITIL, Sarbanes-Oxley, changing economic environment, and changes to enterprise operating environments. Electronic communication is an intergral part of that infrastructure.
This policy has just been updated and includes twelve (12) electronic forms:
Email Employee Agreement
Internet Access Request
Internet & Electronic Communication Agreement
Internet Use Approval
Security Access Application
Social Networking Policy Compliance Agreement
Telecommuting IT Checklist
Telecommuting Work Agreement
Text Messaging Sensitive Information Agreement
Work From Home Contact Information
Work From Home IT Checklist
Work From Home Work Agreement
Order email communication Policy Download Policy Selected Pages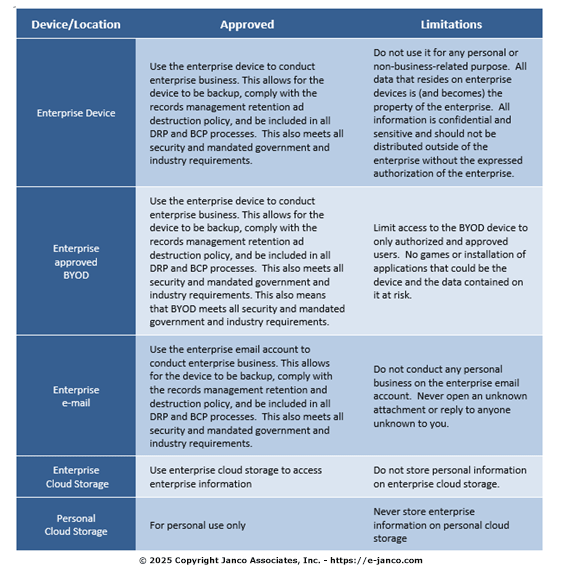 The policy helps enterprises:
Understand and explain what infrastructure is, enabling enterprises, their constituents, and the executive team to manage the enterprise's technology environment more effectively;
Analyze the current state their enterprise's infrastructure so they know where it works well and where to focus improvement efforts;
Justify infrastructure spending, using the template's comprehensive definitions and ready to use examples to link IT infrastructure and the enterprise's bottom line; and,

Prioritize enterprise resources with a prescriptive tool set that lets enterprises focus their efforts in a cost effective manner.