Disaster Recovery Business Continuity Planning -- Challenges for Remote Office Locations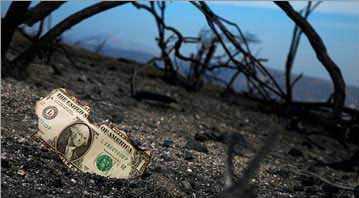 Disaster Recovery and Business Continuity challenges that affect remote offices, remote sites, and at home computing are often relegated to the back burner. However that can be a serious mistake. The remote office and at home computing site may contain data that unique to a customer, distributor, or sales person. If that information is lost is could have a significant impact on the enterprise. Areas that need to be considered in the DRP and BCP are:
Managing growing data
Automated backups
Recovering data quickly from storage media
Managing data protection at remote/branch offices
Meeting regulatory requirements
Lack of budget and IT expertise at the remote site
---
IT Job Descriptions Meet Compliance Requirements

ISO (including 27031), HIPAA, Sarbanes-Oxley, PCI-DSS, California SB 1386, and Cobit requirements are meet by Internet and IT Position Descriptions. . .
The Internet and IT Position Descriptions HandiGuide™ was completed in and is over 900 plus pages; which includes sample organization charts, a job progression matrix, and 243 Internet and IT job descriptions. The book also addresses Fair Labor Standards, the ADA, and is in a new easier to read format. To see the what has changed go to our version history.
You can purchase either the book with all of the job descriptions in PDF format or the book in PDF format and the job descriptions in MS WORD format, or just the job description in MS WORD format.
Read On Order IT Job Descriptions Sample Job Description
---
Record Classification, Management, Retention, and Destruction policy Critical for Security


Template includes citation for federal and selected state record retention requirements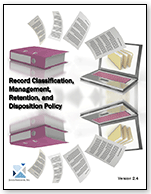 All business are required by law to keep confidential client information, as well as employee or company data for a minimum amount of time. There are numerous business records that should be held on to for a minimum of seven years, which can include employee agreements, business loan documentation, litigation records, as well as general expense reports and records including overhead expenses and professional consultation fees.
Other documents may be kept for shorter, longer or an indefinite period of time and it's important to know what legal requirements are enforced for your industry to not only stay compliant, but to also dispose of documents you may no longer need. Regularly maintaining filing cabinets and securely disposing of old documents can help minimize risk of sensitive information falling into the wrong hands. The risks of keeping old documents containing sensitive data can be high - resulting in identity theft, fraud and potential financial loss or reputation damage.
Read On Order Record Management Policy Download Selected Pages