5 must do's for the CIO to improve their value and that of their IT organizations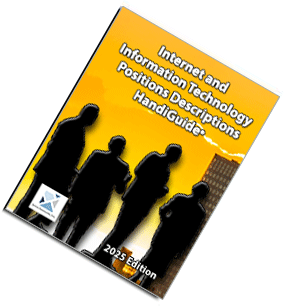 There are 5 sure fire ways for CIO to improve the value they and the IT organizations they direct can meet and exceed the expectation of executive management and the organizations they serve.
Align IT efforts around the overall organizations strategy
As companies pivot to growth, CIOs must develop an IT strategy that aligns a wide range of business needs, determines how to prioritize scarce resources, and evaluates potential risks.
Because these strategic choices are expected to become increasingly granular as companies expand across products, services, and regions, it is essential that the CIO takes a holistic view of the organization and ensures that objectives align closely with those of the CEO and other C-suite players. And that means collaborating across functions and making sure that all strategies are aligned and optimized.

Provide value added solutions and transform models for IT applications accordingly
Today's C-Level executives are looking for value-added services, while also have a need that IT have the agility and flexibility to scale up or down in response to changing demand. In many cases, organizations require a more robust IT platform as growth becomes more of an organization's focus.

At the same time, CIO and IT departments are being confronted with unique and different requirements, making a flexible operating model especially critical. As the "Architect of Business Value," it is up to the CIO to ensure that the company's IT application architecture and operating model evolve in ways that deliver value to the enter.
Establish metrics to manage and measure performance
The current business landscape requires CIOs to be much more forward-looking. They must monitor and track performance, take a holistic view of it, and analyze outcomes both in terms of decisions taken within the enterprise, and in response to changes in the broader external market.
Successful CIOs must ensure that business choices make economic sense - when a decision is made, and as it is implemented for years to come.
Embrace new technologies as they become available
Any organization that wants to grow needs to invest in IT technologies, whether it is cloud computing, software as a service (SaaS), big data and/or analytics, mobility, or social media. CIOs are expected to have a view on the ROI that can be achieved from such investments, and are developing a robust infrastructure for evaluating and prioritizing these items.
CIOs also need to leverage their insights into the vast quantity and variety of data that IT technology drives to make sure that they get maximum value from the solutions both proposed and implemented.
Develop Advanced IT Technology Capabilities
Much is expected of today's CIOs - but their technology skills and the solutions they implement remain core. CIOs who are truly "world class in at high-performance businesses are actively engaged in providing the insightful IT solutions that organizations need.
In the future, however, the CIO function will require more diverse individuals - from expertise in multiple industries, having the ability to communicate effectively and collaboratively across organizational entities, to having specialized knowledge of specific business processes.