Best Practices New Technology Implementation and Deployment
New technologies like AI implementation and deployment have unique risk profiles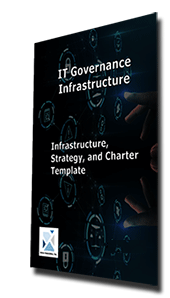 When new technologies appear they are often misunderstood. Early innovators face new issues and often are costly to be first on the block. However, if developed and deployed in a timely manner they can be a competitive advantage and a way to identify the enterprise as an industry leader.
In reviewing both success and failures we have developed a list of Best Practices that World Class CIOs and other C-Level executives have followed
Top 10 Best Practices for New Technologies
Tie technology to the business's operational objectives
For any new technology to be successful has to provide value to the enterprise by being tied to operational business objectives. Operational executives and managers are the ones who will fund the activities and need to be involved in the process. The most successful new technologies are those that provide value to the business and have a positive ROI.


Align the new technology with the business's strategic plan
CIOs need to convince the executive management team that the new technology they propose to develop and implement will help the business to be, or become, a leader in its industry. IT strategy should be focused on using technology to be a prime mover in meeting the businesses' strategic objectives. If the technology develops a new product or service that will help the company retain existing customers and attract new ones, the executive team will be much more likely to back that project.


Have a big picture of the future
When a CIO looks at a new technology like AI, they have to understand how to harness its potential. The new technology development and implementation plan has to be tied to the legacy operation environment and how it will change including workflows, data, and governance to run with the new technology.


Build the infrastructure, governance, and culture to support the new technology
Most studies have found that over one-quarter of all CIOs and CEOs consider their culture as a barrier to innovation. That translates to mean they don't have an environment and organizational structure to support the innovation required for the success of the new technology. Innovation can thrive in an environment where it is okay to experiment, fail, learn, and try again.


Have an organization that is used to success
If an organization is failing, a new technology could only make it worse. When a new technology like AI is implemented, if the organization is failing it is too easy to blame it on the AI, the new technology, not infrastructure, governance, training, or worker skill sets.

The first step is to ensure the infrastructure, governance, and KPI metrics are in place before the new technology is implemented.


Have the right skills in place
Experience matters, individuals who have worked on a problem before should have already seen solutions that work. Learning from the past is one of the most important ways that CIOs can ensure success in the implementation of new technologies. Often it is cost-prohibitive to get the talent you need, or the timelines to hire them are too long. That means either delays or CIOs and IT managers working with suboptimal talent, will derail the development and implementation of new technologies like AI.


Implement incrementally to prove concepts have value and work
Every new technology development and deployment is risky. For example, developing and deploying AI like Edison and the lightbulb. It is complex and requires an infrastructure to support it. Not only did he need the lightbulb but the infrastructure to support the production of electricity and its distribution.

AI, as with all new technologies, has a footprint that is large and the IT function, business's operational model, and relationships with the users of the technology have to adapt. With a "prototype" development and deployment model, many of these issues can be addressed before they adversely impact the enterprise's reputation and profitability.


Understand the risk profile of the new technology
Enterprises that do not adequately address the risks introduced by innovation often fail — either by failing to get the buy-in needed, being too risk-averse, or possibly being too reckless. Implementation and deployment of new technologies do not guarantee success and a positive ROI. There will be mistakes. There will be investments that do not drive the intended outcomes. However, unintended outcomes and mistakes almost always yield insights and lessons learned.


Kill new technology efforts when they flounder
C-level executives should have the courage to kill a program. They know when something's not going well, and often feel they could turn it around. Do not continue putting more good money after bad. Fail early gain from lessons learned and move on.


Question status quo
Evolution is natural. Have a grasp of how things can be done differently and better. Be one of the first to embrace new technology when it improves the overall operational model of the enterprise.
---
Governance Infrastructure Management Tool Kit Versions