Future CIO Roles and Responsibilities
The CIO will need to be a well rounded and seasoned operational management executive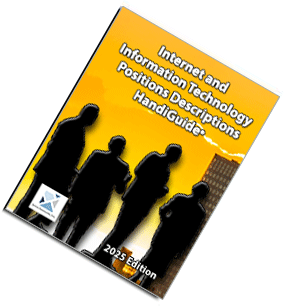 As business becomes more global, regulated, competitive, and digital, CIOs can expect their role to continue to expand and evolve. Many CIO are still struggling on how to communicate the value and innovation that IT can bring to the rest of executive management team, harness IT and digital technologies to help run their organizations more effectively, increase shareholder value, and help in charting a future course for their own careers.
The CIO of the future
Looking ahead, what will the CIO's roles and responsibilities of the future look like, and what different skills and traits might IT chiefs need to add to their toolboxes in order to excel?
First, they will need to be more sophisticated in enterprise operations as well as understand what the latest technological innovations are (from the cloud to big data, data analytics, IoT, and visualization) to advance their IT and business agenda with the ability to partner with the operational management of the business.
With the right IT tools, a company's IT and business organization can forecast results by modeling probable outcomes based on real-time inputs and variables rather than point-in-time assumptions. That means IT and business can produce operational objectives based on customer-experience profiles and actual current demand instead of previous results and prior-year trends.
CIOs need to foster an environment where social media and crowd-sourcing technology can expedite business processes within the IT and business organization. The use of these collaboration tools can drive cycle-time reduction and enrich IT and business's ability to capture explanatory content on challenging issues during normal business operations.
Already CIOs and their teams have extensive data to help address operational questions. Five years from now with IoT, they'll have even more ways to collect and store it. The challenge for IT and business is to transform that data into valuable and actionable insights. To do so, CIOs will have to be more strategic in thinking about how they can help drive their organization's own transformation to a more digitally oriented world. That includes developing the human and technology resources at hand to achieve digital strategic objectives, and identifying the metrics to measure the success of digital investments.
CIOs can lead the way by first addressing several critical items. Included are:
Mapping out the issues and questions that business leaders want technologies like big data and data analytics to help answer
Understand how to collect and house the data in a manner that's easily accessible.
Refocus the IT and business people resources to bring into the organization people who have the skill sets to retrieve the data, interpret it, and use tools such as data visualization to transform the insights into a story that's strategic and easily understood.
CIO will need to have multidisciplinary skills
Five years from now, highly successful CIOs will be the ability to operationalize and execute company strategy based on data-driven insights. Many CEOs and boards already expect the CIO to expand his or her role to that of strategic adviser on growing the organization, as well as serving as the steward of the technological innovation. In 2020, as that expectation increases, CIOs may need to bring a much more multidisciplinary skill set to the job as well as broader career experiences, from working internationally to holding positions in sales and marketing, and even running a business unit.
From a career development standpoint, that means people with primarily IT and business and accounting backgrounds or those coming directly from the IT organization will need to acquire experiences and skills outside of IT and business in order to qualify for the CIO's changing role.
Aspiring CIOs should purposefully collect a more well-rounded set of career experiences that play across the broader spectrum of an enterprise. One way to gauge if someone aspiring to be a CIO is on the right career development track: if the person can't create a good strategic plan with a focus on ROI that probably indicates a need for more experience.
The increasing compliance and various regulatory issues in many countries means that by 2020 CIOs also will need to work more closely with auditors and consultants, to help them understand why their organization may want to take a particular course of action in response to shifting security, economic, policy, market, and technology forces.
From a risk management perspective, there will likely be risks not yet foreseen for CIOs to monitor and manage strategically. For example, managing for geopolitical risk will be imperative not just for big multinationals firms, but for most companies, as so many become more dependent on the global economy, be it operating in new overseas markets, having crucial supply chain links around the world, or locating people and operations. CIOs will need to give even greater consideration to the appropriate balance between on- and offshore operations, put in place backups for their global supply chains, and consider risk mitigation strategies around foreign exchange exposure.
Order CIO Concern Management Kit Order Components Order Update Service