What to consider before a CIO changes companies
Career moves and job changes for a CIO are more complex than you think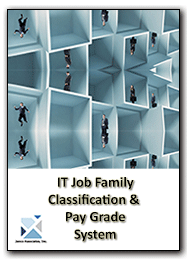 CIOs, like other "C-Level" executives, often look for or are presented with new and "better opportunities". When that happens, what should the CIO consider before they proceed and potentially accept an offer?
Compensation normally is a major factor when considering a new position, however there are other important areas you should not overlook. Some of the more critical one are:
Non-compete clause in existing and new employment contract
Most positions at the C-Level come with a formal employment contract. Many of these included a non-compete clause that may be the single most important point to consider, as this could limit you're the options the CIO has.
Since the CIO so familiar with the entire business, it is important to understand the terms of a non-compete, and to be cautious about how sweeping its application could be. For example, a non-compete that restricts a CIO from providing services to any entity in the company's industry for a period of one year after termination (voluntary or involuntary) could prevent the CIO from working with a host of companies in the industry. Although CIO skills are transferable across industries, the added risk of a move to new industry may be so strong that a move should not be taken
Severance from the new company
Although each new relationship starts out with optimism, it's wise to consider what could happen if your employer terminates you without cause or you leave more or less involuntarily (for "good reason").
If employment is "at will" and there is no severance policy or negotiated severance, then the CIO is at risk if the company decides to let them go. Often, executives negotiate for the length of a severance period to match the length of a non-compete, so that if they are prevented from working by the terms of a non-compete, they are compensated during that period. It's typical for severance to be conditioned on a release of claims by an employee against the company.
Things to consider in a severance package in addition to compensation are current year bonus equivalent (or pro-rated bonus), accrued but unpaid bonuses from prior years, retirement benefits, continued health coverage for the severance period, and accelerated vesting of stock options.
Deferred compensation from both the new and the existing company
If the CIO has a right to compensation that will (or may) be paid later than the year in which it is earned, you need to make sure that it does not violate the deferred compensation rules of Section 409A of the Internal Revenue Code.
These rules can impact everything from bonuses to severance and incentive compensation. The penalty for violating Section 409A falls on the CIO (not the company) and includes a 20% penalty tax, interest, and early inclusion of amounts in income.
A CIOs need to talk with a qualified account to understand this "mine field".
Indemnification
The role of CIO brings with it risks of liability relating to service, as well as litigation risks. These risks were underscored in September 2015, when the Justice Department outlined new policies prioritizing the prosecution of individual employees who are involved in alleged corporate crimes.
The new rules (Yates Memo) are:
To be eligible for any cooperation credit, corporations must provide to the DOJ all relevant facts about individuals involved in corporate misconduct.
Both criminal and civil corporate investigations should focus on individuals from the inception of the investigation.
Criminal and civil attorneys handling corporate investigations should be in routine communication with one another.
Absent extraordinary circumstances, no corporate resolution will provide protection from criminal or civil liability for any individuals.
Corporate cases should not be resolved without a clear plan to resolve related individual cases before the statute of limitations expires and declinations as to individuals in such cases must be memorialized.
Civil attorneys should consistently focus on individuals as well as the company and evaluate whether to bring suit against an individual based on considerations beyond that individual's ability to pay.
Since many CIOs are "C-Level executives", it is more important than ever for CIOs to have protection for acts taken in the course of duty. Officers (and directors) often enter into indemnity agreements with their employers. These agreements normally require the company to indemnify the individual for events related to the scope of services (including direct expenses and related liabilities, such as penalties and fines, net of amounts covered by insurance), and to advance expenses.
Regardless whether such an agreement is possible in your case, ask to see the indemnification provisions for officers in the company's organizational documents (charter and bylaws if it is a corporation), and make sure you are indemnified to the maximum extent permitted by law.
---

Top Paid CIOs & CTOs - Latest Data - Fall 2023
---
Directors and Officers Insurance
As the CIO moves higher up in the organization ranks and becomes a true "C-Level" executive, it is essential for CIOs to understand the nature and extent of their company's D&O coverage.
Know how much coverage the CIO role has and how the company determined that the coverage amount was appropriate.
Understand who else is covered by your policy, because D&O policy limits are shared among many individuals and claims against multiple insureds can quickly erode available coverage.
Determine whether your policy "advances" or "reimburses" defense costs, the former being far preferable to the latter.
Particularly in view of the DOJ's recent targeting of individuals, the CIO should ascertain whether the policy covers regulatory inquiries, pre-suit investigations, and the cost of responding to subpoenas.
CIO should be aware of whether and how another individual's actions can impact your entitlement to coverage.
Conclusion
It is mixed blessing for the CIO role to expand. However, it makes career moves more complex and exposes the CIO to both financial and legal risks. It is easy to see why so many CIOs are paid such high salaries. Risk versus reward.
CIO and IT Manager Tools
You can get all of Janco's templates in its IT Management Suite. When implemented your enterprise is positioned to have a "WORLD CLASS" Information Technology function. You will be in compliance with all mandated requirements including all US and International requirements.