Application Trends as the Economy Expands Digitization of Everything
The 4th Industrial Revolution - Digitization of Everything
Application Trends as the Economy Expands Digitization of Everything - Technology Application Trends - 2010 - 2015 was the start of the digital technology revolution that fundamentally has altered the way we live, work, and relate to one another. In its scale, scope, and complexity, this transformation was unlike anything we have experienced before.
Everything was affected - politics, media, social interactions, commerce and technology itself. Everything from applications like Facebook and Twitter have altered the landscape of both our personal and economic worlds.
Often described as the 4th Industrial Revolution, this period of digitalization continues to intensify characterized by a fusion of technologies which are blurring the lines between the physical and digital spheres for the 21st Century Enterprise. The 4th Industrial Revolution is causing widespread disruption in almost every industry across the globe, with enormous change in the skill sets required to master this new landscape.
CIOs need to understand and explore the speed of the technology and application breakthroughs (which have no historical precedent), with the breadth and depth of these changes which are unleashing entire new solution and systems for production, management, governance, and Information Technology.
The role of the CIO will continue to evolve as these new application trends take place.
Over the next several years, autonomous and algorithmic investments will be required to improve operational efficiencies, drive down costs to run IT, and deliver the self-funded returns necessary for additional innovation and business value creation.
We do not yet know precisely how the 4th Industrial Revolution will unfold, but one thing is clear: our response to it must be comprehensive and integrated, involving all global IT ecosystem stakeholders at the intersection of the public and private sectors, and within academia and civil society.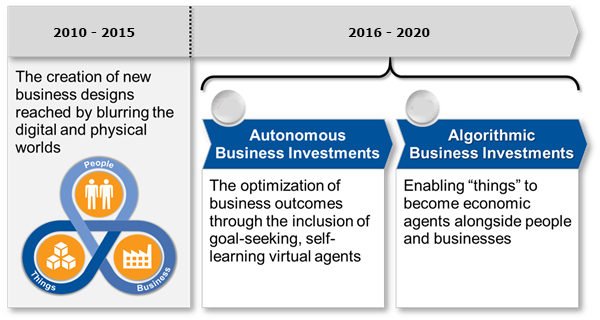 CIO and IT Manager Tools
You can get all of Janco's templates in its IT Management Suite. When implemented your enterprise is positioned to have a "WORLD CLASS" Information Technology function. You will be in compliance with all mandated requirements including all US and International requirements.