H-1B Visas and Compensation Analysis
US Corporations pay more to average H-1B Visa holders than do non-US Companies
Reviewing data provided by the U.S. Citizenship and Immigration Service we included in our analysis the total number of H-1B visas issued, the mean compensation for all occupation, number of visas issued for IT potions and the mean compensation for those position. It is from that data that we draw a number of conclusion.
The mean compensation for H-1B visa holders (all occupations) hit a low of $83,576 in 2015 and $86,076 in 2017. In addition the number of H-1B visas issued was 172,730 in 2015 and 205,917 in 2017. The chart below show the top 25 companies that received H-1B visas.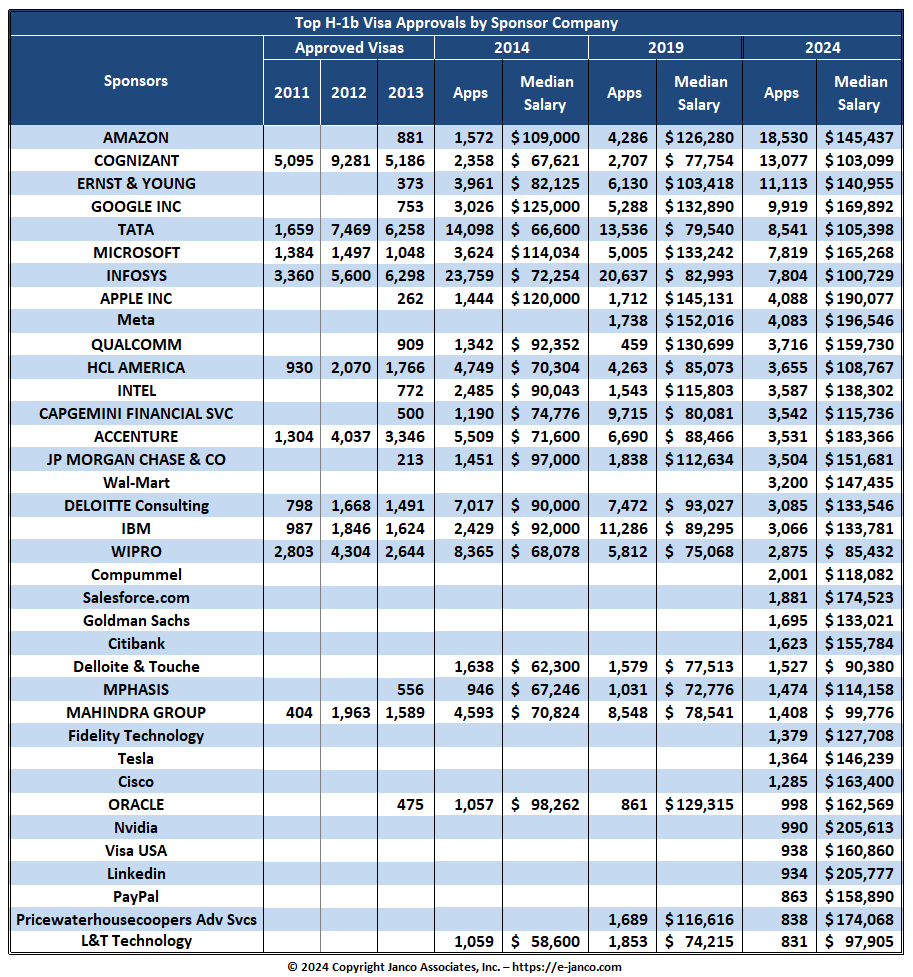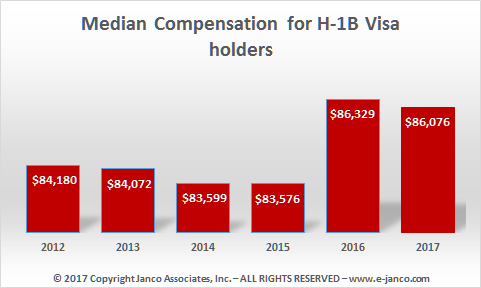 Digging deeper in the data, there is a trend for US corporations to use these visas to keep the best and the brightest by paying them more. For example Microsoft and Google both have a mean compensation of $129K. However, some the the "outsourcers" seem to pay the H-1B visa holders less. Tata and Tech Mahindra means are $75K to $76K.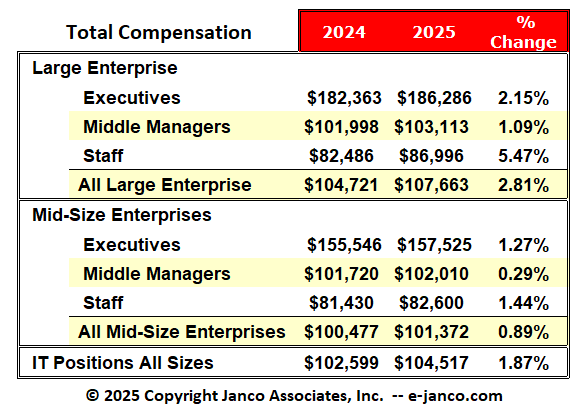 Based on the data we estimate that 78.5% of all the H-1B visas were issued for IT Jobs. The median compensation for those IT jobs was $85,601. In Janco's January 2017 Salary Survey the median compensation for all IT professionals was $87,072. We find that the bulk of the H-1B visa holders are paid below the median salary for IT professionals.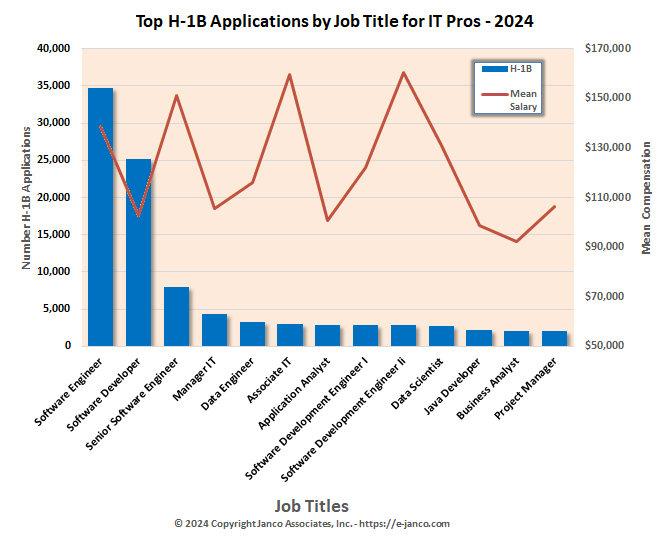 Only time will tell if the overall IT job market will improve. However with the trends that we see we feel the IT job market will grow more in 2017 than it did in 2016.
Read on Salary Survey Order Salary Survey Download Summary