Search All Janco Associates, Inc. Sites
Enter one or more keywords to search - For a more presise match on your search terms you should place the EXACT words in quotes. If you do not use quotes then partial words that are not adjasent will be returned as a result of the search. In additon additional spellings wll be suggested with that type of search.
Note that '*' and '?' wildcards are supported.
Search results for: CIO employment


Your search query contained too many common words to return the entire set of results available. Please try again with a more specific query for better results.

More than 903 results found containing all search terms.


5 pages of results.
Recommended links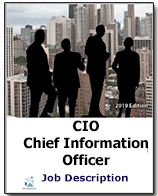 The chief information officer's (
CIO
) role, responsibilities and influence is growing in today's boardroom.