Faulty clocks impact business continuity and security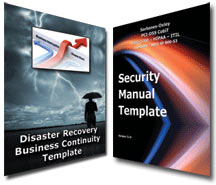 Computer clocks are notorious for drifting. They are typically based on inexpensive oscillator circuits or battery backed quartz crystals and can easily drift seconds per day, accumulating significant errors over time. With increasing distributed computing and disaster recovery, business continuity and security compliance interdependence on network infrastructures, having many clocks continuously drift apart puts the network infrastructure and the applications that run on it at risk. In particular, network operations and application related activities are most susceptible to problems related to the lack of time synchronization.

Network operations require time synchronized information to ensure optimal network performance. Often it is not until there is a problem that the lack of time synchronization becomes a key factor in either a failure or the ability to recover from a disaster and troubleshoot security issues. In other instances, network processes will not function without time synchronization.

Key areas where time synchronization directly effects network operations are:
Back up file consistency
Log file accuracy, auditing & monitoring
Network fault diagnosis and recovery
File time stamps
Directory services
Access security and authentication
Distributed computing
Scheduled operations
Real-world time values
At the same time there are more security requirements that need to be met. With mandated requirements like Sarbanes-Oxley, HIPAA, PCI-DSS, and ITIL, executive management is depending on you to have the right security policies and procedures in place.

We have just the download you need to create a world class plan and assure you leave no stone unturned. With these Templates we walk you through the entire process, providing all the tools you need along the way. As an added benefit you can purchase an update service which keeps these templates abreast of the latest legislated and mandated requirements. All of our documents have been updated to comply with PCI-DSS, Sarbanes-Oxley, HIPAA, the ISO 27000 (formerly ISO 17799) series - 27001 & 27002, and PCI-DSS.
Read on Order DRP BCP Security Download Sample
---
Ready to Hire New Employees With the Interview and Hiring Guide

The Interview and Hiring Guide is just what you need to get ready to hire new employees as you business begins to grow again. IT is the essential tool that every manager and recruiter needs to quide them throuh the recruiting process. It lists specific questiont that should be asked and can not be asked to ensure a successful recruiting process.
The guide is now includled with the all additions of the IT Hring Kit. It comes in MS WORD and standard PDF format and includes a sample Interview Questionnaire form that is easily modifiable to meet your specific recruiting requirements.

Read on IT Hiring Kit Order IT Hiring Kit