IT Infrastructure is Obsolete in Many Companies

The four prongs of technological develoments are the Cloud, Mobile Computing, Socail Networks, and Big Data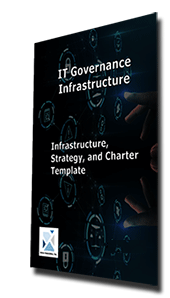 IT Infrastructure at many companies has become obsolete as businesses and users move towards cloud, mobile, social networking, and big data are merging data and information. Organizations are now in a new information economy.
Order IT Governance Infrastructure Download Selected Pages
Recent predictions are that worldwide IT spending will grow from $3.6 trillion this year to $3.7 trillion in 2013 and to $8 trillion in 2030. By 2015, almost 4 1/2 million jobs were created worldwide, including 1.9 million in the United States from this movement, but only one-third will be filled because of a lack of skills.
Historic IT Job Market Size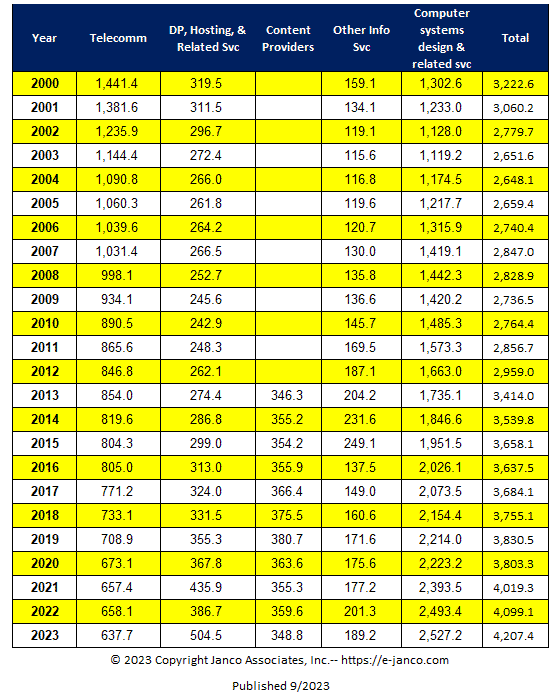 Data complied by Janco Associates with data as of September 2023
Cloud - Companies are just beginning to realize the cost benefits of cloud, as most services are still subscriptions, not "pay as you go. " But, the cloud is enabling scalability, massive parallelism, and paying for service levels. Most businesses use some SaaS services, but 80 percent of IT use is in "private cloud.
Mobile - Walk around any airport and you now see more tablets than laptops. Add to that, by 2016, more than 1.6 billion smart mobile devices will be sold, two-thirds of the workforce will own a smartphone, and 40 percent of the workforce will be mobile. Mobile will change applications and how they are delivered. Users will expect personalized and context-award experiences and Gartner expects more than 300 billion apps will be downloaded each year.
Social Networking - The rapid transitioning of information from being the core of business management to the basis of social networks, changing organizations from hierarchical structures and defined teams to more communities of interest. In the case of LinkedIn its information is more accurate than your most current HR data.
Big Data - Data assets will not be managing the new infrastructure, but valuing it as an important corporate asset. Organizations are trying to get value from all the data they generate, and the leading organizations of the future will be judged by the quality of their predictive algorithms. Information-centric companies will be using the data to turn products into services.
Organizations are increasingly digitizing more of their assets, such as moving marketing from analog to digital and reworking how companies interact with their clients. As a result, every budget is an IT budget. Organizations will need a "chief digital officer," changing how IT interacts with the business units.
---
IT Position Descriptions Meet Compliance Requirements

ISO (including 27031), HIPAA, Sarbanes-Oxley, PCI, California SB 1386, and Cobit requirements are meet by Internet and IT Position Descriptions. . .
The Internet and IT Position Descriptions HandiGuide® was just completed and is 900 plus pages; included are sample organization charts, a position progression matrix, and 324 IT position descriptions. The book also addresses Federal Standards, the ADA, and is in a new easier to read format.
You can get either the book with all of the position descriptions in PDF format or the book in PDF format and in MS WORD format, or just the description in MS WORD format.
Order IT Job Description HandiGuide Sample Description Download TOC