Forecast of the number of IT Jobs to be created has been revised downward
Janco has just revised the number of IT jobs to be created in 2015 from 160,000 to 154,700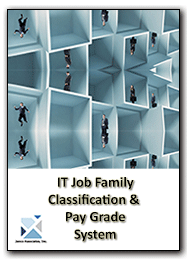 Park City - UT – Forecast of the number of IT Jobs to be created has been revised downward - The August data from the BLS shows that the rate of increase in the number of IT jobs is slowing. After reviewing the data and factoring in Janco's interviews with 87 CIOs, Janco has revised its forecast for the number of IT jobs to be created in 2015 from 160,000 to 154,700. The CEO of Janco, M.V. Janulaitis said, "We are starting to see a disturbing trend in hiring for IT professionals. Granted that in August of 2014 56,600 jobs had been created in the year versus the 94,700 this year. The trend for increased hiring is slowing down. " He added, "In 2014 129,400 IT jobs were created but that included 37,900 in November. Janco does not forecast that some growth in November of 2015. "
Order IT Job Classification & Pay Grades Download Selected Pages
IT Job Market Shrinks (updated)
The number of IT jobs not filled now is just over 100K with 106K unemployed IT Professionals. Janco's initial forecast for the IT job market will shrink in CT 2023. Overall that is a flattening of the long term growth rate pattern of IT job market.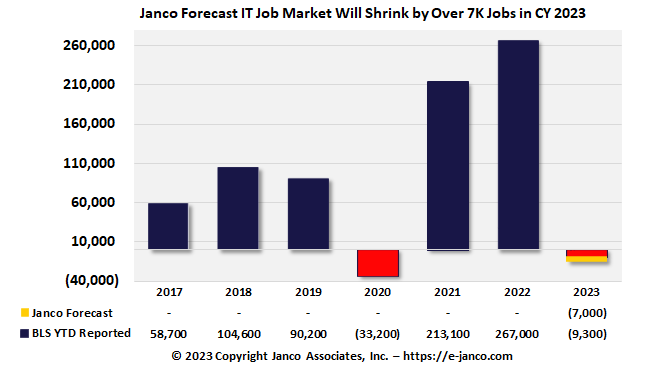 Data complied and forecast updated by Janco Associates with data as of the end of October 2023
IT Job Market Change - October 2023
IT Job Market shrinks by 9,300 jobs YTD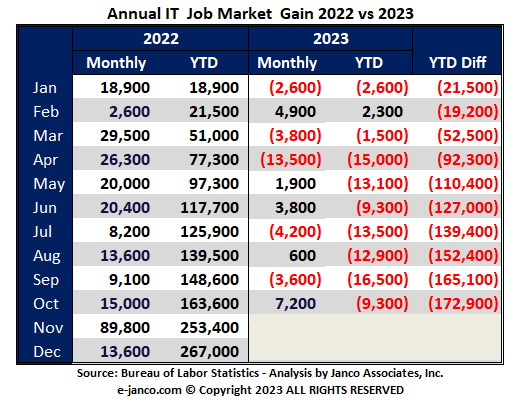 Analysis shows that IT Job Market has shrunk in size. This is a sign that the downturn / recession has hit IT.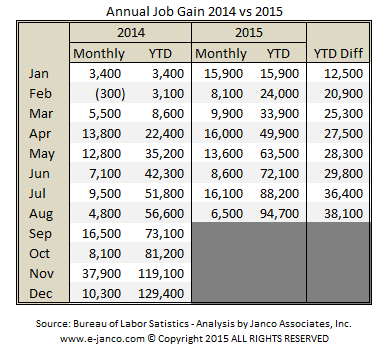 In addition the CEO said, "While there were 6,500 IT jobs created in August, it is not clear that there will be a sufficient number of jobs created in the remaining 4 month of this year to meet our projected growth. We are cautiously optimistic. " Also he added, "However, with the recent downturn in the financial markets, election year uncertainty, and international instability; CIOs and executive management will need to make some very difficult decisions over the next several months.


Expanding on his comments, Janulaitis said, "On the plus side, the recovery seems to be moving ahead and CFOs, whom almost half of all CIOs report to, are allowing for limited incremental spending for IT related activities. "
There is significant activity is in the standardization of IT job titles and pay grades. The CEO said, "We have seen significant interest in our IT Job Family Classification System and the alignment and standardization of pay grades. " See more information at https://e-janco.com/it-job-classification-pay-grade.html.
Labor Participation Rate in the low 60's
Inflation is pushing more people back into the active labor market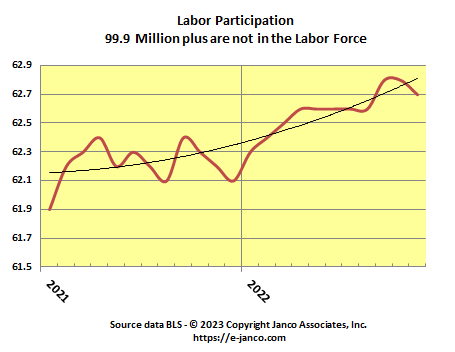 99.9 million people in the U.S. are not counted in the labor force - see reasons why not working.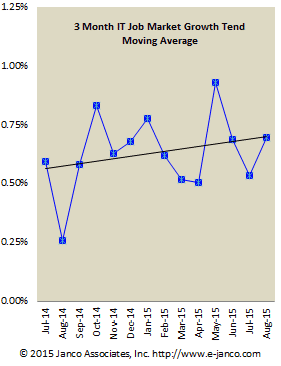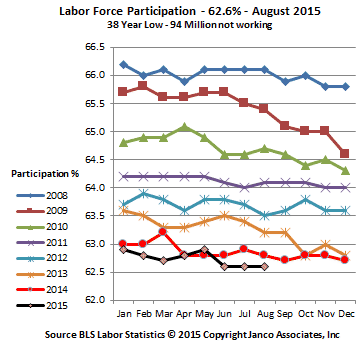 Janco is an international consulting firm that follows issues that concerns CIOs and CFOs and publishes a series of IT and business infrastructure HandiGuides® and Templates including a Disaster Recovery/Business Continuity Template, Security Template and IT Salary Survey.